'Those Darkest Hours': The Future of National Security with Jim Dinkins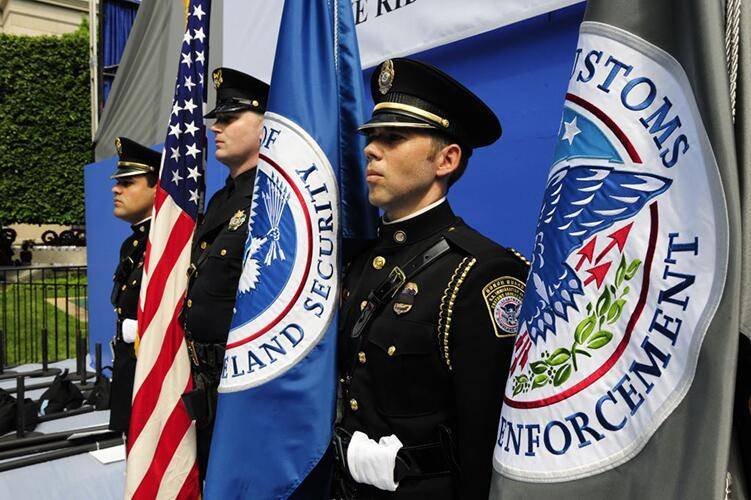 From the financial flows behind the terrorist attacks of 9/11 to the modern focus on state-sponsored cybercrime, financial crime has become inextricably linked to national security over the last 20 years.
During that entire time, James "Jim" Dinkins has been at the vanguard of the intersection of national security, border security, organized crime, narco trafficking, global trade and terrorist financing. Dinkins helped establish US Homeland Security Investigations and served as the agency's first director, capping off a long and distinguished 30-year career in federal law enforcement.
Now President of Thomson Reuters Special Services (TRSS), an independent subsidiary of news, information and technology heavyweight Thomson Reuters, Dinkins employs his analytical mindset and investigative skillset to better calculate and mitigate fincrime risks.
In this episode of the Financial CrimeCast, he brings his years of experience to bear on the evolution of national security in the U.S., and how it connects to the future of financial crime compliance. Listen to hear insights on key areas of national security focus in the near future, the vital importance of public-private partnership in combating cyber risks, how social media has become the new frontier for terrorists, and much more.
See What Certified Financial Crime Specialists Are Saying
"The CFCS tests the skills necessary to fight financial crime. It's comprehensive. Passing it should be considered a mark of high achievement, distinguishing qualified experts in this growing specialty area."
KENNETH E. BARDEN
(JD, Washington)
"It's a vigorous exam. Anyone passing it should have a great sense of achievement."
DANIEL DWAIN
(CFCS, Official Superior
de Cumplimiento Cidel
Bank & Trust Inc. Nueva York)
"The exam tests one's ability to apply concepts in practical scenarios. Passing it can be a great asset for professionals in the converging disciplines of financial crime."
MORRIS GUY
(CFCS, Royal Band of
Canada, Montreal)
"The Exam is far-reaching. I love that the questions are scenario based. I recommend it to anyone in the financial crime detection and prevention profession."
BECKI LAPORTE
(CFCS, CAMS Lead Compliance
Trainer, FINRA, Member Regulation
Training, Washington, DC)
"This certification comes at a very ripe time. Professionals can no longer get away with having siloed knowledge. Compliance is all-encompassing and enterprise-driven."
KATYA HIROSE
CFCS, CAMS, CFE, CSAR
Director, Global Risk
& Investigation Practice
FTI Consulting, Los Angeles