Top five ways to detect, counter human trafficking in bank, crypto exchange transactions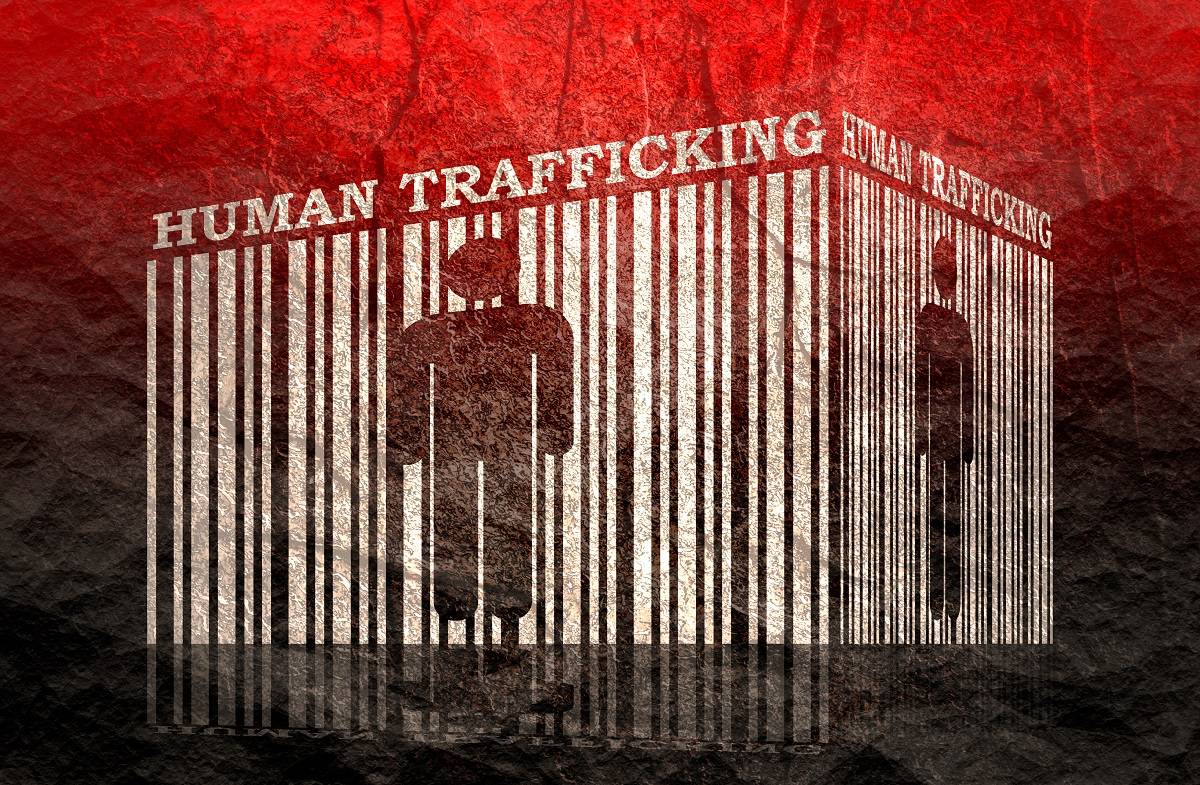 The scourge of human trafficking is one of the fastest growing crimes in the world today, generating billions of dollars in profits annually for a wide range of illicit operations, from large organized criminal groups to low-level opportunists who are adept at taking advantage of the vulnerable and desperate.
Not surprisingly, as financial institutions better train their counter-crime teams to identify the red flags of potential human trafficking, criminals are making it harder for anti-money laundering (AML) officers to uncover and law enforcement to investigate their networks by flowing illicit funds into the virtual world by using crypto coins and related exchanges.
Like banks, crypto exchanges need to better understand how human trafficking can occur through their platforms and boost the number of suspicious activity reports (SARs) operations are filing, a duty only magnified with January being National Slavery and Human Trafficking Prevention Month.
At least for the brick-and-mortar brethren of the crypto sector, trafficking SARs have soared in the last year.  
For example, the number or SARs tied to human trafficking filed by banks and money services exploded from 109 in 2018 to 3,384 in 2019, chiefly due a recently-added checkbox for the crime and last year being the first full year of reporting, according to the U.S. Treasury's Financial Crimes Enforcement Network (FinCEN) and analysis by Dynamic Securities Analytics.
Banks accounted for 70 percent of the human trafficking SAR filings. As well, banks reported US Currency as the instrument used in 45 percent of Human Trafficking SARs. Banks also reported Funds Transfers in 34 percent and checks 13 percent of human trafficking SARs.
It's critical that crypto exchanges also take an informed and proactive stance against trafficking through their operations because the crime is rising dramatically.
In recent years, the "number of victims of human trafficking and migrant smuggling has continued to grow significantly," according to a 2018 report by the Paris-based Financial Action Task Force (FATF), noting that revenues have more than quadrupled in less than a decade – the last time the watchdog group gauged the pulse of the sector and released guidance.  
In addition to the "terrible human cost," the estimated proceeds that human trafficking generates have increased from $32 billion to more than $150 billion since FATF produced a comprehensive report on the laundering of the proceeds of these crimes in 2011.
At the same time, there is also a "better understanding of how and where human trafficking is taking place, including the increasing prevalence of people being trafficked in the same country or region," according to the FATF report, noting that such details can give additional color and context to simply viewing aberrant financials alone.  
But those massive financial figures also open the door to getting on the radar of law enforcement and being uncovered by financial crime compliance professionals.
Overall, the financial industry – when properly trained, tuned and sensitized to the human and transactional tells of human trafficking – is in a unique position to combat this heinous crime, with banks, money services businesses and other operations subject to AML rules more aggressively identifying and reporting on such crimes in recent years.
In conjunction with the Anti-Human Trafficking Intelligence Initiative (ATII), a newly-formed non-profit devoted to sharing knowledge on trafficking typologies, building counter-trafficking data sets and supporting victims, ACFCS is offering some of the top tips to help professionals better uncover potential instances of trafficking when it intersects the crypto world.  
"We want to get cryptocurrency exchanges to practice corporate social responsibility, consider implementing anti-human trafficking training, data, best practices and make a stand as an organization when considering working with customers utilizing unsavory systems, sites and practicing illicit activities," said Aaron Kahler, ATII's Founder and Chief Executive.  
"These exchanges also should consider the negative impact their organizations can incur as investigations into human trafficking, child exploitation and other criminal activities ramp up within the crypto space," he said, noting that crypto exchanges with strong AML programs can be part of the solution, not the problem.
That was borne out in the "Welcome-to-video" investigation, where crypto exchanges with strong AML programs were critical in helping law enforcement take down the dark web child sexual exploitation video site that attempted to use digital value to anonymize users.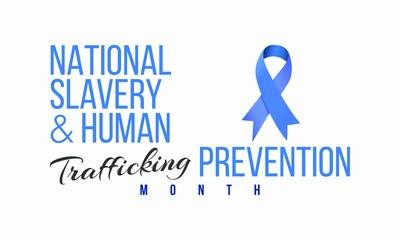 ---
Human trafficking Crypto-related red flags

Small transactions, big clues: Frequent purchases in multiples of small amounts of Bitcoin or virtual currencies, directly by the client or through exchanges.
On the prowl for night owls: Engaging in crypto transactions between 11 p.m. and 5 a.m., particularly on weekends. This is also a classic red flag for operations like massage parlors that they may be up to no good with trafficked labor.
Properly classifying the classifieds: Engaging in crypto transactions – either directly or tied to prepaid and credit cards – to make large/frequent purchases related to food, motel/hotel rooms, movies and entertainment, vehicle rentals, phones, advertisements and online classified websites.  
It's personal this time: Using Bitcoin or other virtual currencies to make payments to sites associated with the adult industry or offering escort, massage and related "personal" services.
Be awoken with tokens: Using virtual currencies to purchase tokens associated with or specifically designed for the adult industry.
---
Adult sites taking crypto deposits in the 'SpankBank'

Some adult sites are already creating tokenized systems mirroring certain crypto platforms in a bid to make it harder for institutions to see the whole transaction picture and uncover possible instances of human trafficking.
"Attribution is key in order to detect Human Trafficking activity with Crypto Currency," said Larry Cameron, the Chief Information Security Officer at ATII. "We are all familiar with BackPage but there are other tokens, products and ecosystems that are designed specifically for the Adult Industry."
For example, he noted that a new adult-themed, Ethereum-based digital value system, SPANK, has emerged in recent months, offering conversion from and to fiat currencies and BOOTY tokens, which, appropriately enough, you can also hold in a SpankBank on the SpankChain Network.  
Such a system "goes beyond and attempts to undermine laws and traditional banking by providing payment systems for the Adult Industry," Cameron said, noting that SPANK advertises products like Booty Token, SpankBank, SpankPay and CryptoT-tties, which would ostensibly allow users to pay for adult services with less law enforcement interference and without as many transactional tells being seen by bank and credit card monitoring systems.  
"These systems are designed for exploitation, but they also make it easier to detect and trace the funds" he said. "When these sites are properly attributed and cataloged it makes it easy to detect Human Trafficking activity."
---
See What Certified Financial Crime Specialists Are Saying
"The CFCS tests the skills necessary to fight financial crime. It's comprehensive. Passing it should be considered a mark of high achievement, distinguishing qualified experts in this growing specialty area."
KENNETH E. BARDEN 
(JD, Washington)
"It's a vigorous exam. Anyone passing it should have a great sense of achievement."
DANIEL DWAIN
(CFCS, Official Superior
de Cumplimiento Cidel
Bank & Trust Inc. Nueva York)
"The exam tests one's ability to apply concepts in practical scenarios. Passing it can be a great asset for professionals in the converging disciplines of financial crime."
MORRIS GUY
(CFCS, Royal Band of
Canada, Montreal)
"The Exam is far-reaching. I love that the questions are scenario based. I recommend it to anyone in the financial crime detection and prevention profession."
BECKI LAPORTE
(CFCS, CAMS Lead Compliance
Trainer, FINRA, Member Regulation
Training, Washington, DC)
"This certification comes at a very ripe time. Professionals can no longer get away with having siloed knowledge. Compliance is all-encompassing and enterprise-driven."
KATYA HIROSE CFCS, CAMS, CFE, CSAR Director, Global Risk & Investigation Practice FTI Consulting, Los Angeles