Last Month Today: SEC, FATF criticize crypto, U.S., EU tick sanctions higher against Russian banks, oligarchs, vessels, vodka, BVI head arrested, and more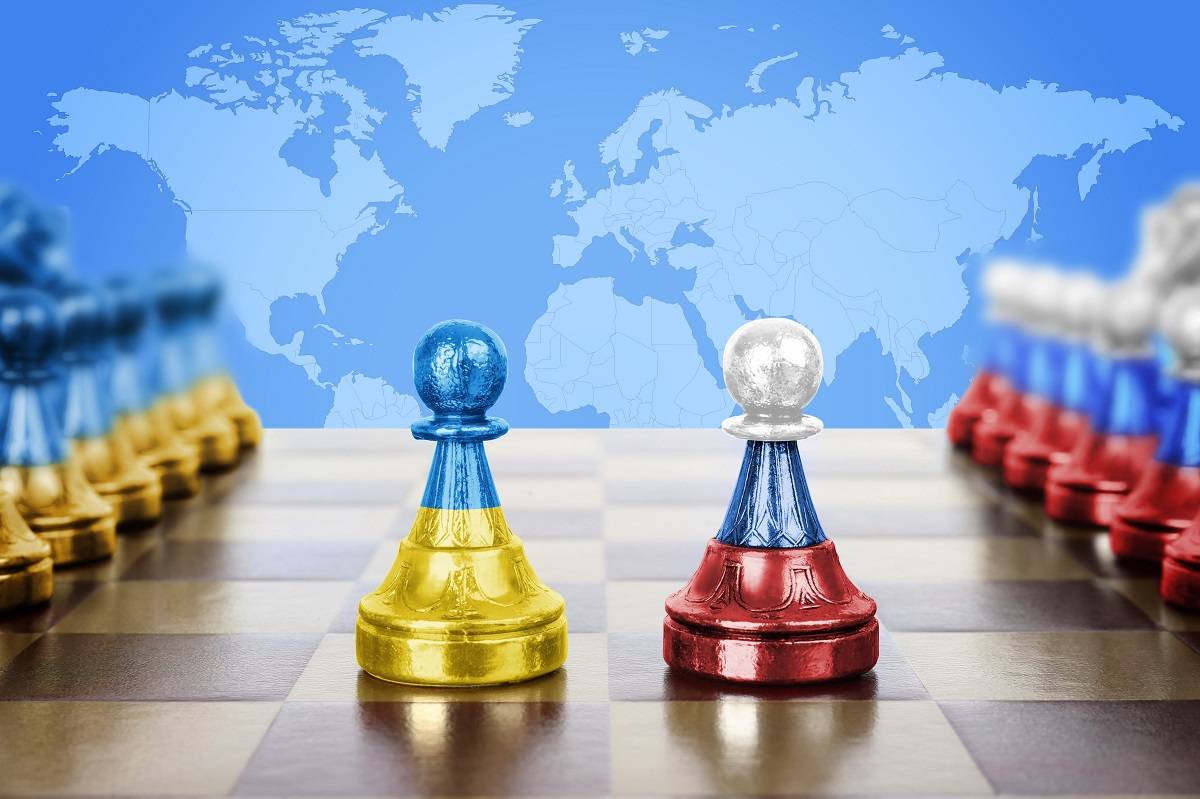 In this monthly wrap-up, we took a look at the surging sanctions against Russia for invading Ukraine and the historic, global response by the U.S., Europe, United Kingdom and other countries, along with other virtual value enforcement and oversight trends.
We also offer deep and relevant coverage by ACFCS staffers from videos, to multimedia pieces to bringing it home back to the foundational prongs of a sanctions compliance program from the perspective of a top compliance officer.
We also look at some other pieces of critical news and legal and regulatory updates, including U.S. and global authorities taking a harder look at crypto compliance, hinting at more enforcement, and a high-ranking BVI PEP who had a bit too much pep in his step…because of the nose candy.
Last Month Today is a new series from ACFCS to bring professionals a wrap-up of news, knowledge, industry updates and views important to you.
By Brian Monroe
bmonroe@acfcs.org
May 6, 2022
Here is a wrap-up of ACFCS and outside news coverage and links to government and related sites that happened in April, with a focus on sanctions. Enjoy!
ACFCS Coverage
The Inside Track: To bolster fincrime compliance training, learn how to see big picture, explain small details and profit from understanding roles, revenue pressures
In this special ACFCS look at the historic degree of change in recent years in the fincrime compliance world, ACFCS Senior Director of Training Solutions, Casey Nelson, lets us look through his eyes to hone in on ways to improve one of the most oft-criticized prongs of the program: training.
To read the full story, click here.
ACFCS Exclusive Contributor Report: Wolfsberg Guidance on Customer Lifecycle Risk Management and Identity Verification – Virtual onboarding resurgence requires compliance convergence, deep dive on deepfakes
NICE Actimize AML Director, Ted Sausen, tackles a weighty new report by banking powerhouse, The Wolfsberg Group, which offers insight on the fincrime compliance opportunities and challenges in going fully digital when onboarding customers.
In short, the timely, rich and relevant guidance exhorts banks to champion fincrime compliance convergence, viewing the customer through more than just the lens of AML risk, but also from the perspective of fraud, corruption and cybercrime and then further augmenting those results with data outside the institution, including OSINT and social media.
To read the full story, click here.
The View from the Top: Getting started in compliance – be proactive, push yourself to the front of the queue by targeting companies, hiring managers, build name on social media
If you want to get ahead in an increasingly competitive compliance field – where one job posting can get hundreds of responses – you might have to go small to eventually go big, and use a bit more precision in your resume decisions.
To read the full story, click here.
FinCrime Career Investigative Tips and Tricks: How do you pull the investigative Sword from the Stone? Arthurian account names mean a dive in the Lady of the Data Lake
In this initiative, ACFCS is engaging the fincrime compliance community for wisdom and practical insights on how to build, broaden and sharpen your investigative toolkit with the goal to become a more effective investigator.
To read the full story, click here.
Emerging Risks Interview Series: It's more than just Sanctions – A Chief AML Officer's perspective
Join us for a rousing and relevant discussion between ACFCS Senior Director of Training Solutions, Casey Nelson, and Kim Lacey, the Chief AML Officer at Key Bank, to get a critical look at on-the-ground, tactical decision-making in a fluid and fast-moving environment.
Lacey provides her first-hand experience on dealing with these recent sanctions and explains the plethora of compliance issues that come along with acting and reacting to the historic and rapid-fire pace of designations flying in fast and furious from around the world.
The ACFCS Emerging Risks series features interviews with thought leaders and change-makers who are tackling the latest challenges and most pressing threats across the financial crime spectrum.
To read the full story, click here.
CRYPTO
More enforcement coming targeting virtual value sector by securities watchdog
SEC nearly doubles crypto unit staff to crack down on abuses in the booming market
The Securities and Exchange Commission announced Tuesday that it will almost double its staff responsible for protecting investors in cryptocurrency markets.
The regulator's Crypto Assets and Cyber team, a unit of the SEC's broader Enforcement division, will increase its head count by 20 for a total of 50 dedicated positions.
The SEC said that the 20 additions will include investigative staff attorneys, trial lawyers and fraud analysts.
To read the full story, click here.
To read the SEC release, click here.
Virtual value compliance controls still remain elusive for many countries, says global watchdog
Nearly Half of Jurisdictions Still Not Applying Crypto Laundering Norms, Global Regulator Says
Nearly half of jurisdictions worldwide still aren't requiring crypto providers to identify their customers properly, money laundering watchdog the Financial Action Task Force said in a report released Tuesday.
The Paris-based international organization vowed to step up monitoring of its members, which include the U.S., European Union and China, with more frequent assessments focusing on where illicit funding risks are highest.
Nine percent of jurisdictions are not compliant with norms requiring virtual asset service providers (VASP), such as wallet providers and exchanges, to ensure funds aren't being used to launder money or finance terrorism, the report said.
Also, 37% are merely partially compliant, putting the crypto sector near the bottom of the league table alongside risky non-financial businesses such as law, accounting and real estate.
International money-laundering norms were updated in 2018 to make allowance for virtual assets, which some have feared could present a loophole to laws regarding sanctions and other financial restrictions.
To read the full story, click here.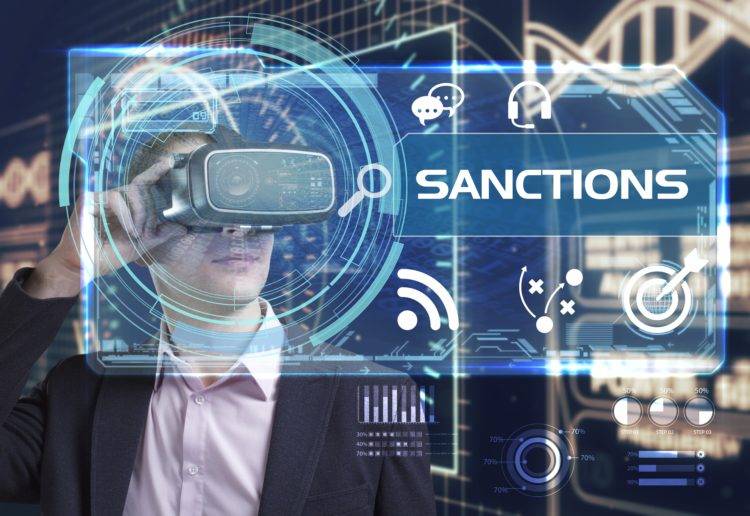 Sanctions
Resource: A new sanctions toolkit curated by ACFCS staff, from country designations, to tracking ships and uncovering assets and more
We are here to help you – Dozens of sanctions tools, curated by top ACFCS minds: The Brians
Spearheaded by the Bearded Wonder himself, Brian Kindle, with a pinch of Brian Monroe, this curated list of sanctions tools has more than 40 items to help the fincrime compliance and sanctions fighters on the ground and in the trenches.
From the best places to find sanctions list updates in the U.S., EU and U.K., to sanctions summaries and guidance, to maritime, flight and oligarch asset tracking, this list has something for everyone.
Want some help peeling back corporate ownership structures? We got it. Want some more visual options, like epic infographics? We have some of those too. And a nice bonus: a sanctions newsfeed.
The best part: we aren't done yet! Do you have some resources you would like to share? Please reach out to us at bmonroe@acfcs.org and bkindle@acfcs.org.
To check out the tool and even add your own resources, click here.
A great resource to help make sure oily Russian oligarchs don't give you the slip: The Forbes Ultimate Guide To Russian Oligarchs
For a quarter-century, Forbes has been investigating billionaire oligarchs, digging into their political connections, murky holdings and maze of offshore assets.
Here's everything you need to know about the wealthy elite who have profited under Vladimir Putin's rule.
In 1997, Forbes put the first four Russians on our World's Billionaires list. These earliest oligarchs got rich during the chaotic privatization of the 1990s, acquiring state-owned assets for pennies on the dollar.
After Vladimir Putin rose to power in 2000, he helped make a number of them richer and rewarded his closest cronies by turning them into billionaires.
There are 83 Russians on this year's Billionaires list; we consider 68 of them to be oligarchs. Another 18 oligarchs were billionaires before the war but have lost too much money since the invasion of Ukraine to qualify for our ranking.
Two individuals who Forbes and Forbes Russia do not consider to be oligarchs—Andrey Melnichenko and Oleg Tinkov—are included here because they have been sanctioned by the European Union or the United Kingdom.
To read the full story, click here.
US law firm sues Credit Suisse for misleading investors, claiming the bank did business with Russian oligarchs
Pomerantz law firm announced it filed a class-action lawsuit against Credit Suisse on Friday. The suit claims the Swiss bank has a history of business dealings with Russian oligarchs.
The law firm also accuses the bank of releasing false and misleading public statements.
To read the full story, click here.
To read the full release from the law firm, click here.
Factbox-EU targets coal, vodka, vessels in new Russian sanctions sweep
The European Commission proposed sweeping new sanctions against Russia in early April, including banning coal imports and halting trade worth nearly 20 billion euros ($22 billion) in retaliation over possible war crimes in Ukraine.
Here is a rundown of the measures, which must be approved by all 27 European Union states.
IMPORT BAN
The proposals include banning imports of coal, wood, cement, liquors and seafood worth about 9.5 billion euros ($10.4 billion) a year, according to the European Commission. A source said the restrictions would also hit caviar, vodka, rubber and chemicals.
EXPORT BAN
Brussels is proposing a ban on exports to Russia worth another 10 billion euros a year, including of advanced semiconductors, quantum computers, and other electrical and transport equipment. The export of technology for liquefied natural gas (LNG) would also be banned, according to a source.
SHIPPING
Russian vessels and trucks would be prevented from accessing the EU, further crippling trade. Energy products, food and medicines would be exempted, meaning for example that LNG cargoes from Russia would not be affected.
RUSSIAN BANKS
The commission also proposed banning all transactions with VTB and another three Russian banks which have already been excluded from the SWIFT messaging system.
To read the full story, click here.
U.S. slaps sanctions on Russian banks, Putin's kids
As the world reels from the horrific images emerging from the Ukrainian city of Bucha, the U.S. on Wednesday announced a wave of new sanctions on Russia, including on President Vladimir Putin's two adult daughters, with U.S. officials promising to deliver maximum economic pain to Moscow.
The sanctions hit Russian elites and financial institutions, including Russia's Sberbank, which holds one-third of Russia's total banking assets, and bans Americans from making new investments in Russia.
The moves are a response to what U.S. President Joe Biden said are war crimes committed by Russian forces.
"Responsible nations have to come together to hold these perpetrators accountable. And together with our allies and our partners, we're going to keep raising economic costs and ratchet up the pain for Putin."
By cutting off Russia's largest banks, the U.S. is "dramatically escalating" the financial shock on Russia, U.S. officials said Wednesday.
To read the full story, click here.
To read the official release from the U.S. Treasury's Office of Foreign Assets Control (OFAC), click here.
Russia prepared for 8 years to be cut off from the West. Meet the payment system that's still processing its credit card transactions
Since the start of the Ukraine War, a barrage of western sanctions has crippled the Russian economy and wreaked havoc on its financial system.
The country has been largely cut off from the international payment system SWIFT, seen its access to $630 billion in foreign exchange reserves restricted, and watched as more than $17 billion in assets were seized from Russian oligarchs.
But for the past eight years, Russia has been preparing for the worst.
In June of 2014, just three months after its invasion of the Crimean Peninsula, the country established its own payment system to help process credit card transactions domestically. Russia's National Payment Card System—known to Russians as NSPK—has continued to process credit card transactions during the latest fighting in Ukraine.
Even though Mastercard, Visa, American Express, PayPal, and Discover have all suspended their operations in Russia, its citizens aren't experiencing the type of disruption many might expect.
To read the full story, click here.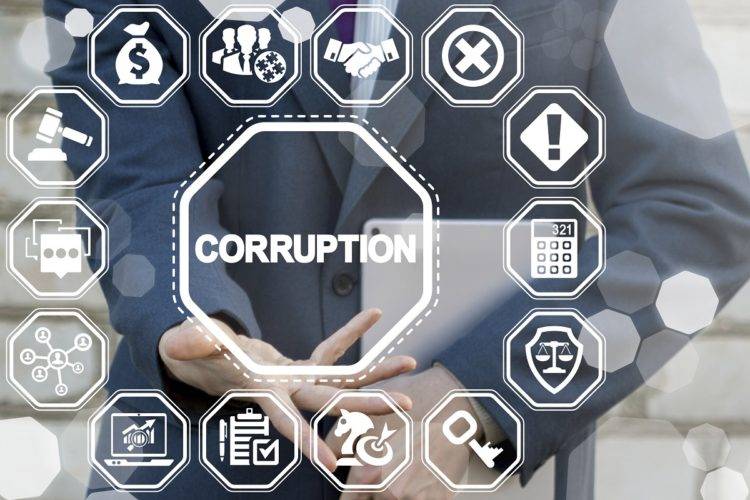 Corruption
Premier of British Virgin Islands Arrested on Drug Trafficking Charges in U.S.
This PEP had a bit too much pep in his step…ya know, due to the cocaine. The premier of the British Virgin Islands was arrested on Thursday in the Miami area on drug trafficking and money laundering charges, the authorities said.
According to a criminal complaint filed in the U.S. Southern District of Florida, Andrew Fahie, who is the elected head of government of the small territory of about 30,000, requested an upfront payment of $500,000 to let cocaine slip through the territory en route to Miami and New York.
He was charged with conspiracy to import at least five kilograms of a cocaine mixture and conspiracy to launder money.
The territory's director of ports, Oleanvine Pickering Maynard, and her son Kadeem Stephan Maynard, also face those charges, according to the complaint.
A man who presented himself as working for the Sinaloa Cartel, but who was a confidential source for the federal authorities, met with Ms. Maynard on March 20, according to the complaint.
The man told Ms. Maynard he needed help ferrying thousands of kilograms of cocaine from Colombia through Tortola, which is in the British Virgin Islands, according to the document. Ms. Maynard agreed to assist, and said Mr. Fahie would also be open to such an arrangement, according to the complaint.
To read the full story, click here.
To read the full DOJ release, click here.
Fraud
A rare conviction in massive 1MDB fraud: Former Goldman Sachs Investment Banker Convicted in Massive Bribery and Money Laundering Scheme
A former Managing Director of The Goldman Sachs Group Inc. (Goldman Sachs) was convicted today by a federal jury in the Eastern District of New York for conspiring to commit bribery, to circumvent internal accounting controls, and to commit money laundering in connection with a multibillion-dollar scheme involving Malaysia's state-owned investment and development fund, 1Malaysia Development Berhad (1MDB).
Following an eight-week trial, Ng Chong Hwa, aka Roger Ng, of Malaysia, was found guilty of conspiring to violate the Foreign Corrupt Practices Act (FCPA) by paying bribes to a dozen foreign officials in Malaysia and the United Arab Emirates.
He also conspired to violate the FCPA by circumventing the internal accounting controls of Goldman Sachs, and conspiring to launder billions of dollars related to the scheme.
To read the full story from the DOJ, click here.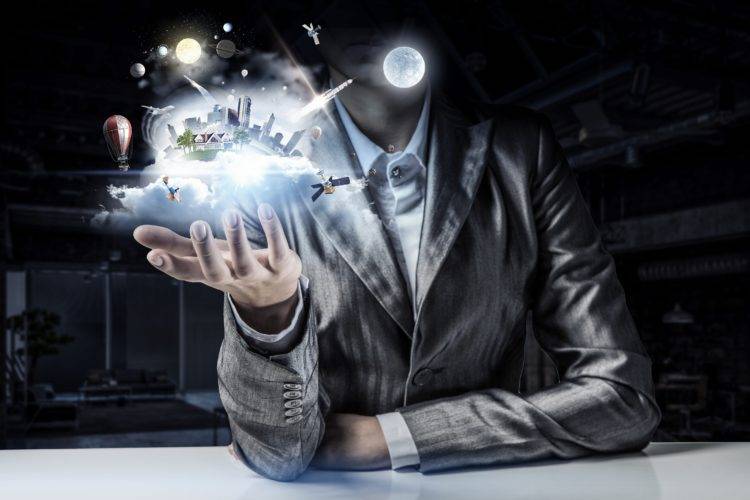 Corporate Transparency: The ongoing battle against beneficial ownership opacity – Lawmakers push to uncover riches shielded by state secrecy laws
Lawmakers in one of the most liberal tax havens in the United States are pressing to end a key tenet of financial secrecy by requiring the owners of highly confidential trusts to identify themselves.
The proposal in Alaska is part of a growing push to stop the flow of undisclosed money into the United States, which has for years drawn international wealth through state laws that provide anonymity for the owners of trusts, limited liability companies and other financial arrangements.
New York and Wyoming are also weighing reforms and, at the federal level, the bipartisan Enablers Act would for the first time require trust companies, registered agents and others to scrutinize clients and report suspicious transactions.
State and federal lawmakers say the changes are long overdue. They cite new efforts to trace and seize the assets of Russian oligarchs as well as findings from the Pandora Papers. The stories exposed how oligarchs, political elites and others hide wealth in the United States and around the world.
To read the full story, click here.
See What Certified Financial Crime Specialists Are Saying
"The CFCS tests the skills necessary to fight financial crime. It's comprehensive. Passing it should be considered a mark of high achievement, distinguishing qualified experts in this growing specialty area."
KENNETH E. BARDEN
(JD, Washington)
"It's a vigorous exam. Anyone passing it should have a great sense of achievement."
DANIEL DWAIN
(CFCS, Official Superior
de Cumplimiento Cidel
Bank & Trust Inc. Nueva York)
"The exam tests one's ability to apply concepts in practical scenarios. Passing it can be a great asset for professionals in the converging disciplines of financial crime."
MORRIS GUY
(CFCS, Royal Band of
Canada, Montreal)
"The Exam is far-reaching. I love that the questions are scenario based. I recommend it to anyone in the financial crime detection and prevention profession."
BECKI LAPORTE
(CFCS, CAMS Lead Compliance
Trainer, FINRA, Member Regulation
Training, Washington, DC)
"This certification comes at a very ripe time. Professionals can no longer get away with having siloed knowledge. Compliance is all-encompassing and enterprise-driven."
KATYA HIROSE
CFCS, CAMS, CFE, CSAR
Director, Global Risk
& Investigation Practice
FTI Consulting, Los Angeles