Human Slavery: Recognizing the signs of modern sex trafficking
Part two of a three-part series focused on modern slavery, presented by Thomson Reuters. Hear part one on slavery and global banking, or part three on slavery in the fashion industry.
Although slavery was abolished over 150 years ago, by some estimates there are more people enslaved today than at any time in our history. In part one of our modern slavery series, we discussed human slavery from a global banking perspective. In part two, we will talk with an employee of the Polaris Project about the epidemic of sex trafficking and how they are working with financial institutions and law enforcement agencies to end human slavery for good.
Join Gina Jurva, Attorney & Manager of Thought Leadership, Enterprise Content at the Thomson Reuters Legal Executive Institute in conversation with a member from the Polaris Project as they discuss how financial institutions and law enforcement play a crucial role in stopping sex trafficking.
In this podcast, you will learn:
What the modern landscape of sex trafficking looks like

How the Polaris Project is at the forefront of stopping sex trafficking through their work

How financial institutions can better position themselves to recognize the indicators of sex trafficking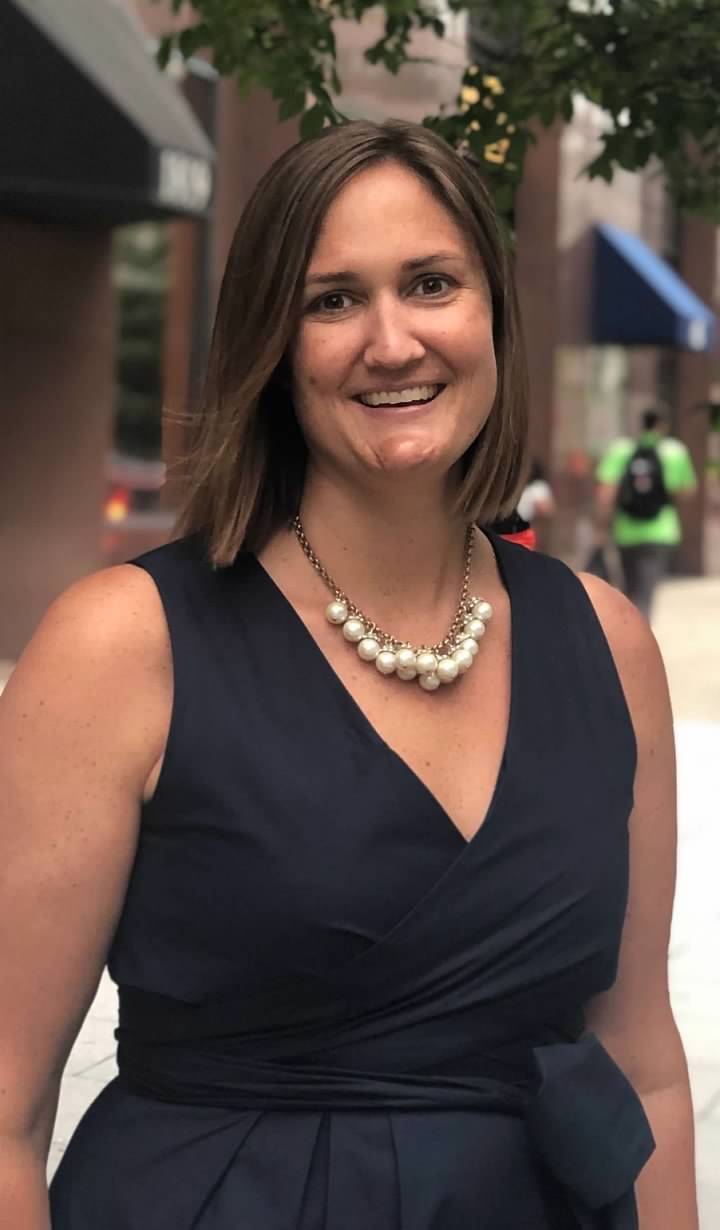 Caroline Diemar
National Hotlines Director, Polaris Project
Caroline is the National Hotlines Director. She is responsible for providing strategic oversight of the National Hotlines program, with a focus on strategic growth and efficient use of resources to maximize capacity and provide high quality service to victims and survivors of human trafficking and the anti-trafficking field through the National Human Trafficking Hotline and the BeFree Textline.

Caroline comes to Polaris with a long history of building successful programs serving survivors of human trafficking, child sexual abuse and severe physical abuse. In addition to direct experience with victims and survivors of child abuse and human trafficking, she brings deep personal experience with building and refining state-wide protocols for coordinated case response. Before joining Polaris, Caroline served as tri-chair of the Connecticut Human Anti-Trafficking Response Team, which is tasked with enhancing Connecticut's response to child exploitation. She brings a wealth of experience working closely with law enforcement, child protective services, prosecution, mental health and victim advocacy.
See What Certified Financial Crime Specialists Are Saying
"The CFCS tests the skills necessary to fight financial crime. It's comprehensive. Passing it should be considered a mark of high achievement, distinguishing qualified experts in this growing specialty area."
KENNETH E. BARDEN
(JD, Washington)
"It's a vigorous exam. Anyone passing it should have a great sense of achievement."
DANIEL DWAIN
(CFCS, Official Superior
de Cumplimiento Cidel
Bank & Trust Inc. Nueva York)
"The exam tests one's ability to apply concepts in practical scenarios. Passing it can be a great asset for professionals in the converging disciplines of financial crime."
MORRIS GUY
(CFCS, Royal Band of
Canada, Montreal)
"The Exam is far-reaching. I love that the questions are scenario based. I recommend it to anyone in the financial crime detection and prevention profession."
BECKI LAPORTE
(CFCS, CAMS Lead Compliance
Trainer, FINRA, Member Regulation
Training, Washington, DC)
"This certification comes at a very ripe time. Professionals can no longer get away with having siloed knowledge. Compliance is all-encompassing and enterprise-driven."
KATYA HIROSE
CFCS, CAMS, CFE, CSAR
Director, Global Risk
& Investigation Practice
FTI Consulting, Los Angeles