Stopping Modern Slavery: A Global Banking Perspective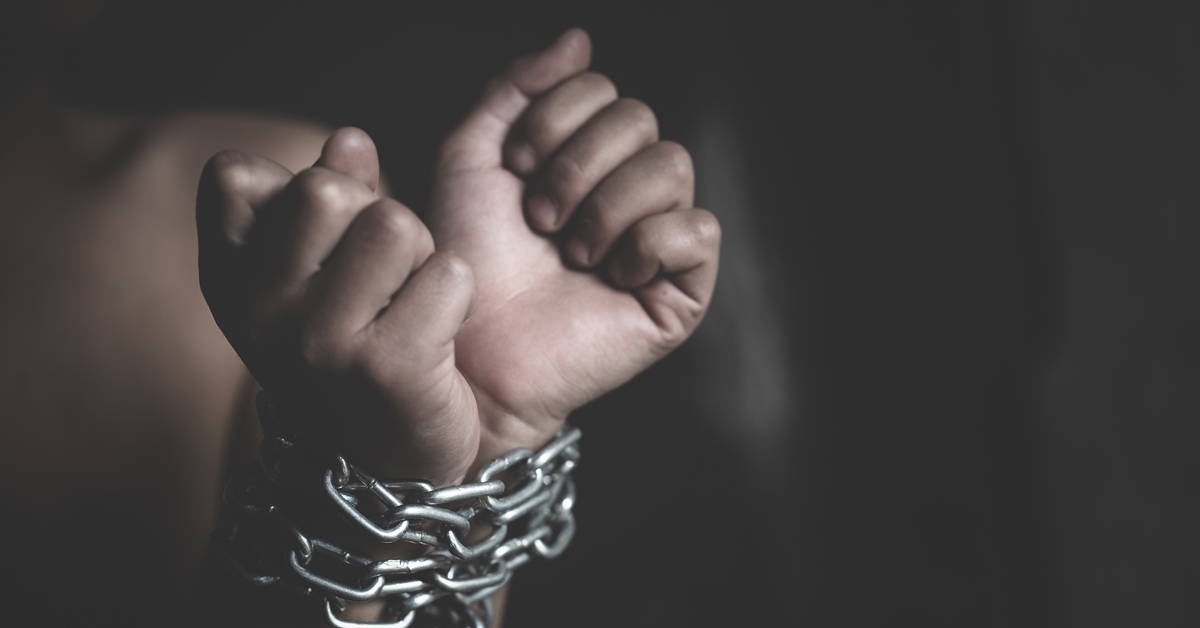 A complimentary on-demand webinar courtesy of Thomson Reuters, part one in a three-part series focused on modern slavery.
Hear part two on sex trafficking and exploitation, or part three on slavery in the fashion industry.
Around the world, millions of people are forced into modern day slavery making it a global pandemic impacting all countries; from forced sex trafficking to labor trafficking and more. The Thomson Reuters Foundation recognizes the fight against modern slavery as an urgent, global priority requiring coordinated action between civil society, law enforcement, governments, and corporations.
Join Gina Jurva, Attorney & Manager of Thought Leadership for the Thomson Reuters Legal Executive Institute in conversation with Charlotte Davis, Manager, Anti-Slavery Programs at Thomson Reuters Foundation as they discuss how financial institutions have a crucial role to play in stopping human trafficking.
In this webinar you will learn:
The modern landscape of human slavery worldwide;

How financial institutions can better position themselves to recognize the indicators of human slavery;

How the Thomson Reuters Foundation is at the forefront of stopping slavery through their work at the annual Trust Conference and the Banks Alliance Against Modern Slavery.
About the Presenters
Charlotte Davis
Program Manager, Thomson Reuters Foundation
Charlotte Davis is a program Manager in the Thomson Reuters Foundation, the corporate foundation of Thomson Reuters. The Foundation works to advance media freedom, raise awareness of human rights issues, and develop initiatives to support more inclusive economies which includes joining the fight against modern slavery. Recognising the powerful contribution the financial sector can make to the anti-trafficking movement, the Thomson Reuters Foundation created the Banks Alliance– a series of regional multi-stakeholder working groups that support financial institutions to fight human trafficking using their data.
The successful model brings together experts from financial institutions, NGOs, and law enforcement agencies. Charlotte has a background in International Development and specifically working with the Private Sector to engage in the human rights agenda.
Gina Jurva
Attorney & Thought Leadership Manager, Thomson Reuters Legal Executive Institute
Gina Jurva, Esq., is an attorney and Manager, Thought Leadership for Enterprise Content – Corporates & Government for the Thomson Reuters Legal Executive Institute. Gina works on solutions to some of the world's most pressing fraud issues including anti-money laundering (AML), e-commerce fraud, and government fraud, in addition to risk and regulatory compliance.
In previous roles at Thomson Reuters, Gina worked as the Manager for the Risk & Compliance platform. She was also a Senior Legal Writer and Editor. Additionally, she spent a combined 11 years as a deputy district attorney handling both misdemeanor and felony cases and later, her own legal practice defending clients in criminal matters.
See What Certified Financial Crime Specialists Are Saying
"The CFCS tests the skills necessary to fight financial crime. It's comprehensive. Passing it should be considered a mark of high achievement, distinguishing qualified experts in this growing specialty area."
KENNETH E. BARDEN 
(JD, Washington)
"It's a vigorous exam. Anyone passing it should have a great sense of achievement."
DANIEL DWAIN
(CFCS, Official Superior
de Cumplimiento Cidel
Bank & Trust Inc. Nueva York)
"The exam tests one's ability to apply concepts in practical scenarios. Passing it can be a great asset for professionals in the converging disciplines of financial crime."
MORRIS GUY
(CFCS, Royal Band of
Canada, Montreal)
"The Exam is far-reaching. I love that the questions are scenario based. I recommend it to anyone in the financial crime detection and prevention profession."
BECKI LAPORTE
(CFCS, CAMS Lead Compliance
Trainer, FINRA, Member Regulation
Training, Washington, DC)
"This certification comes at a very ripe time. Professionals can no longer get away with having siloed knowledge. Compliance is all-encompassing and enterprise-driven."
KATYA HIROSE CFCS, CAMS, CFE, CSAR Director, Global Risk & Investigation Practice FTI Consulting, Los Angeles