Elder Abuse Awareness Day 2022: ACFCS highlights tips to counter fraudsters targeting country's most vulnerable, aging population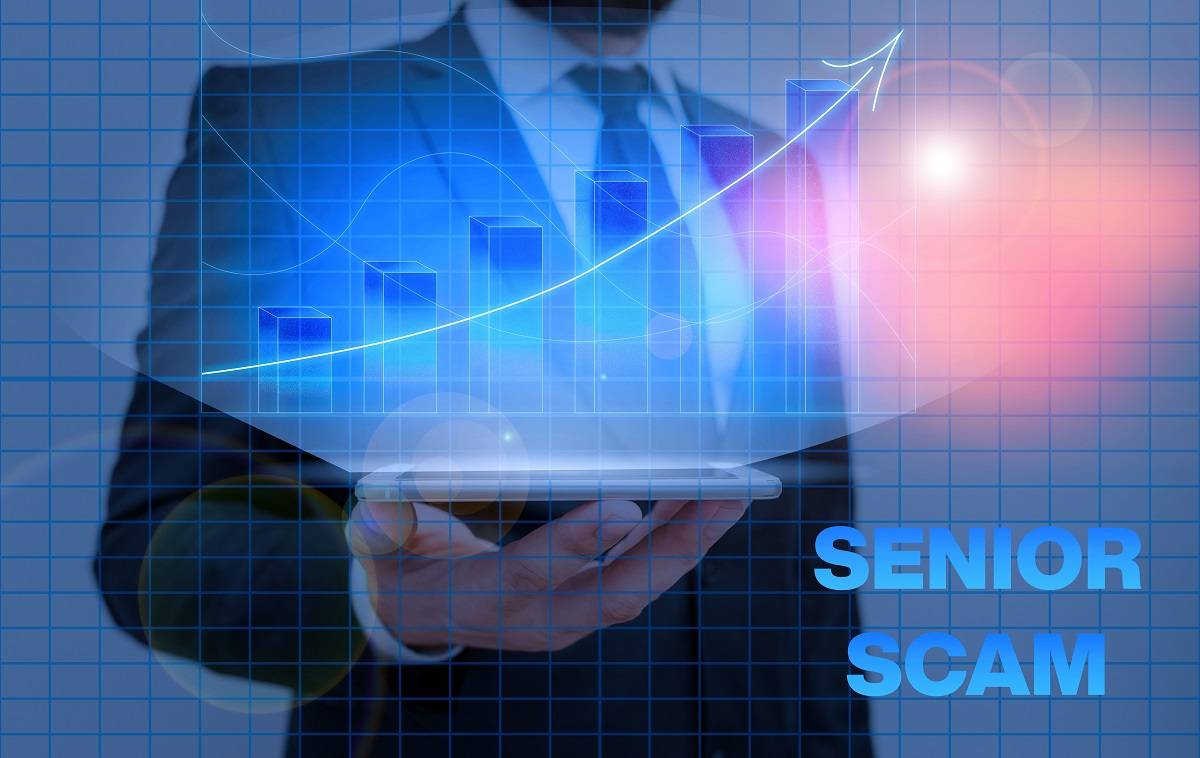 June is Elder Abuse Awareness Month, and June 15 is Elder Abuse Awareness Day. The designation meant to highlight the ongoing criminal tactics targeting one of the world's most vulnerable populations, and better sensitize financial crime compliance professionals, law enforcement and caregivers about an issue growing in scope.
This year, the U.S. Treasury and White House have issued fresh proclamations and a host of human and transactional red flags to help the financial crime compliance community refocus and renew their fight against frauds, schemes and scams targeting elders.
According to WHO estimates, one in six people aged over 60 suffers from abuse, including financial abuse that can leave transactional footprints for anti-money laundering compliance officers and counter-fraud teams.
By Brian Monroe
bmonroe@acfcs.org
June 15, 2022
The U.S. Treasury and White House have issued fresh proclamations and a host of human and transactional red flags to help the financial crime compliance community refocus and renew their fight against frauds, schemes and scams targeting elders.
June is Elder Abuse Awareness Month, and June 15 is Elder Abuse Awareness Day, a designation meant to better bring into stark relief the ongoing criminal tactics targeting one of the world's most vulnerable populations.
The designations are also meant to better sensitize financial crime compliance professionals, law enforcement and caregivers about an issue growing in scope.
This year, as it did in 2021, the White House echoed that a day should be dedicated to highlighting the issue domestically in a proclamation this week by President Joe Biden that June 15 is "World Elder Abuse Awareness Day."
"It is more vital than ever that we ensure our older adults can age with the dignity, security, and appreciation that every person deserves," he said in the statement.
"Honoring and respecting older Americans is a matter of basic human dignity and justice — it is part of the character of our Nation."
To read the full presidential statement, click here.
As well, he noted in the prior 2021 proclamation that more families than ever have been touched by these crimes, as the global coronavirus pandemic exacerbated the fear and desperation of an aged population.
Even today, scammers are still plying snake oil cures, supposedly government-backed vaccines, personal protective equipment (PPE), and frauds tied to fictitious government checks and business loans.
"Every year, one in ten Americans aged 60 and older experiences abuse — and for every case of elder abuse that comes to the attention of authorities, it is estimated that 23 cases are never brought to light," Biden said in the statement last year.
In many banks, financial crime compliance teams have updated the due diligence and scrutiny of accounts for those over 65 to ensure criminals, including friends and relatives, can't drain their accounts.
In recent years, President Biden has earmarked more than $1.4 billion to better ensure the safety and protection of older adults with some $275 million going to bolster elder justice programs directly addressing abuse, neglect, and exploitation.
To read the full 2021 statement, click here.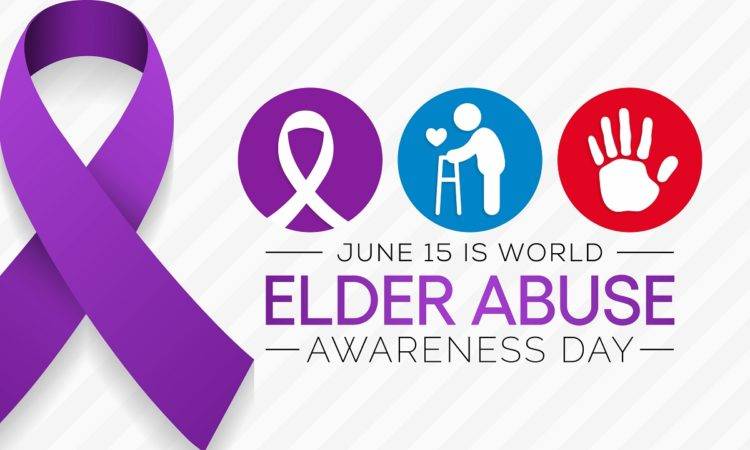 In updated FinCEN advisory, look for new crypto transactions, foreign wires, scared, submissive customers
The Financial Crimes Enforcement Network (FinCEN) also issued a new advisory on financial scams targeting the elderly, with several investigative threads weaving through the deep and detailed red flags, including:
Looking for elders all of a sudden transacting in crypto or with virtual exchanges

Sending hefty wires to risky, foreign regions

Liquidating CDs and securities

Quick withdrawals, particularly by ATMs

Account changes tied to financial power and control, such as updated powers of attorney
The advisory is a key update to a seminal 2011 missive that more broadly and concretely tied protecting older customers to anti-money laundering (AML) monitoring and suspicious activity report (SAR) filing, fraud and even frontline training.
To read the full advisory, click here.
The U.S. Department of Justice has highlighted that elder abuse, which includes elder financial exploitation (EFE) among other forms of abuse, affects at least 10 percent of older adults each year in the United States, with millions of older adults losing more than $3 billion to financial fraud annually as of 2019.
In 2021, financial institutions filed 72,000 Suspicious Activity Reports (SARs) related to EFE, representing an increase of 10,000 SARs over the previous year's filings.
The Consumer Financial Protection Bureau (CFPB)'s estimate of the dollar value of suspicious transactions linked to EFE has similarly increased – from $2.6 billion in 2019 to $3.4 billion in 2020.
This is the largest year-to-year increase since 2013.
Overall, older adults now account for 35 percent of the victims associated with filed fraud reports in cases when a consumer provided an age, according to the Federal Trade Commission (FTC).
Financial institutions should "perform additional due diligence where appropriate and remain alert to any suspicious activity that could indicate that their customers are perpetrators, facilitators, or victims of EFE," according to FinCEN.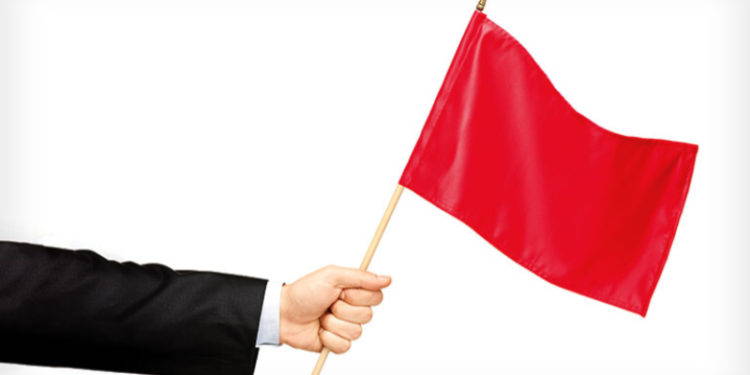 Financial, account or transactional red flags include:
Watch for surge in transactions, new connections to crypto, prepaid
Uncharacteristic, sudden, abnormally frequent, or significant withdrawals of cash or transfers of assets from an older customer's account.

Dormant accounts with large balances begin to show constant withdrawals.

An older customer purchases large numbers of gift cards or prepaid access cards.

An older customer suddenly begins discussing and buying Convertible virtual currency CVC, or crypto coins, like Bitcoin.
Not just lottery scams, elders can be victimized, duped into being money mules
An older customer sends multiple checks or wire transfers with descriptors in the memo line such as "tech support services," "winnings," or "taxes."

An older customer receives and transfers money interstate or abroad to recipients with whom they have no in-person relationship, and the explanation seems suspicious or indicative of a scam or money mule scheme.

Frequent large withdrawals, including daily maximum currency withdrawals from an ATM.

Sudden or frequent non-sufficient funds activity.
The higher the wire, the bigger the risk, but also debt by debit, liquidating CDs, securities
Uncharacteristic nonpayment for services, which may indicate a loss of funds or of access to funds.

Debit transactions that are inconsistent for the older customer.

Uncharacteristic attempts to wire large sums of money.

Closing of CDs or accounts without regard to penalties.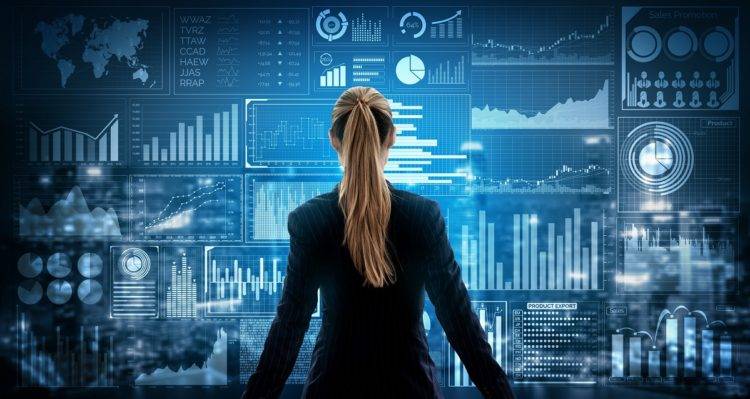 How can I make sure my EFE-related SAR standards out if FinCEN or law enforcement agencies are searching for it?
FinCEN requests that financial institutions reference the advisory by including "EFE FIN-2022-A002" in SAR field 2 ("Filing Institution Note to FinCEN") and mark the check box for elder financial exploitation.
In addition to filing a SAR, FinCEN recommends that financial institutions refer their older customers who may be victims of EFE to the Department of Justice's National Elder Fraud Hotline at 833-FRAUD-11 or 833-372-8311 for assistance with reporting suspected fraud to the appropriate government agencies.
How does FinCEN define EFE?
Elder financial exploitation (EFE) is defined as the illegal or improper use of an older adult's funds, property, or assets
For educational resources on EFE and scams targeting older adults, please see the CFPB's Office for Older Americans.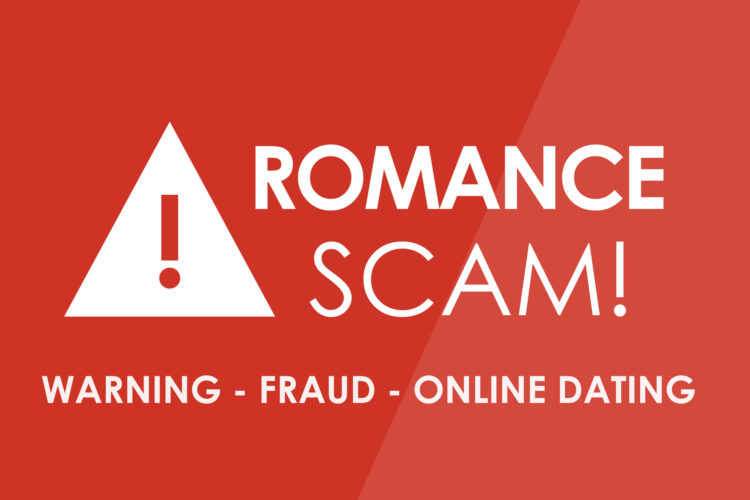 Behavioral red flags of EFE may include:
Watch for updated contact details, including foreign infiltration
An older customer's account shows sudden and unusual changes in contact information or new connections to emails, phone numbers, or accounts that may originate overseas..
An older customer with known physical, emotional, and cognitive impairment has unexplainable or unusual account activity.
An older customer appears distressed, submissive, fearful, anxious to follow others' directions related to their financial accounts, or unable to answer basic questions about account activity.
The tell of a romance scam: the love of money
An older customer mentions how an online friend or romantic partner is asking them to receive and forward money to one or more individuals on their behalf or open a bank account for a "business opportunity."
During a transaction, an older customer appears to be taking direction from someone with whom they are speaking on a cell phone, and the older customer seems nervous, leery, or unwilling to hang up.
An older customer is agitated or frenzied about the need to send money immediately in the face of a purported emergency of a loved one, but the money would be sent to the account of a seemingly unconnected third-party business or individual.
Careless caregivers, relentless relatives: look for fear, submissiveness of elder customers
A caregiver or other individual shows excessive interest in the older customer's finances or assets, does not allow the older customer to speak for himself or herself, or is reluctant to leave the older customer's side during conversations.
An older customer shows an unusual degree of fear or submissiveness toward a caregiver, or expresses a fear of eviction or nursing home placement if money is not given to a caretaker.
The financial institution is unable to speak directly with the older customer, despite repeated attempts to contact him or her.
A new caretaker, relative, or friend suddenly begins conducting financial transactions on behalf of an older customer without proper documentation.
Look for change in financial management like sham power of attorney, trusts, other estate planning mechanisms
An older customer's financial management changes suddenly, such as through a change of power of attorney, trust, or estate planning vehicles, to a different family member or a new individual.
Scrutinize further, particularly if such changes appear to be done under undue influence, coercion, or forgery or the customer has diminished cognitive abilities and is unable to agree to or understand the consequences of the new arrangement.
An older customer lacks knowledge about his or her financial status, or shows a sudden reluctance to discuss financial matters.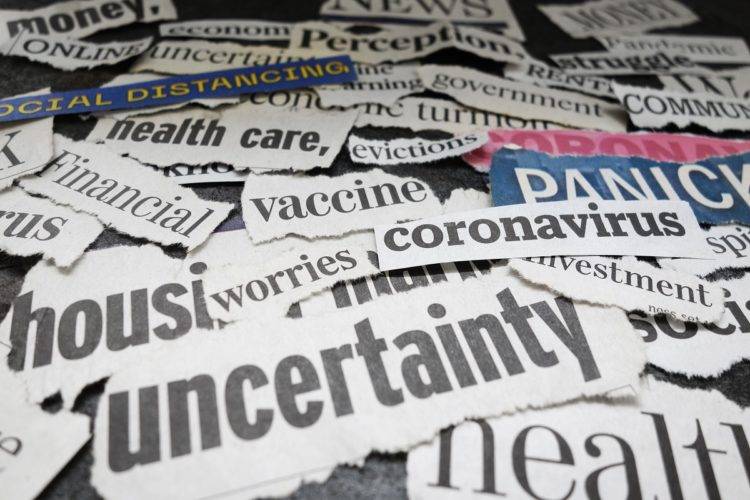 Pandemic further magnifies gap in elder abuse prevention, enforcement
In many countries there is a "lack of adequate legislation at national level to protect the rights of older persons and the absence of a dedicated internationally agreed legal framework," such as domestic and international investigative task forces.
These persisting vulnerabilities "have contributed to the inadequate responses to the COVID-19 crisis and that these gaps must be filled," when it comes to elders.
One potential solution: Similar to fighting other financial crime through stronger compliance defenses, creating more detailed and stringent international standards for investigations, penalties and protections.
The U.N. is calling on member countries to "develop universally applicable normative standards for the protection of older persons against violence, neglect and abuse."
Having a standardized global system in place would streamline investigations, help law enforcement share data on international fraud and scam groups and, potentially, more quickly and completely recoup stolen funds.
More countries working together on protecting seniors around the world from financial abuse would also "provide guidance for the development of a reporting, accountability and remedy mechanism for such violations suffered by older persons."
The moves to shore up investigative gaps are vital as many criminals and fraudsters – still emboldened by a lingering pandemic and cognizant of global conflict and soaring inflation and food prices – are more aggressively attempting to scam people out of whatever dwindling savings they have left.
Even before the pandemic of 2020 until now, the financial tally lost of elder financial fraud around the globe was staggering.
Seniors in the U.S. are scammed out of anywhere from $3 billion to $37 billion a year, according to studies cited in media reports.
Between 2013 and 2017, those older than 70 lost an average of $41,800 to elder financial exploitation, according to an analysis by the U.S. Consumer Financial Protection Bureau.
The losses are even higher when the scammer is a friend or relative, the person supposed to be a trusted member of a person's support system.
The scope, complexity and magnitude of the elder financial fraud was highlighted by the U.S. Department of Justice in 2018, where federal investigators announced the largest crackdown on elder fraud in U.S. history – involving more than half a billion dollars.
Prosecutors filed criminal charges against more than 250 alleged fraudsters in mailing, telemarketing schemes, with losses stemming from these plots are estimated at more than $500 million.
To read more about DOJ's historic elder-focused enforcement sweep, click here.
And still, elder abuse is "vastly under-reported; only 1 in 44 cases of financial abuse ever comes to light," according to the National Adult Protective Services Association, or NAPSA, and media reports.
As elders grow older, abuse against global aged population set to soar: UN
Virtually all countries are expected to see substantial growth in the number of older persons between 2015 and 2030, and that growth will be faster in developing regions – a rise that will correspondent with more cases of criminals targeting this population.
Because the numbers of older persons are growing, the amount of elder abuse is expected to grow with it.
While the taboo topic of elder abuse has started to gain visibility across the world, it remains one of the least investigated types of violence in national surveys, and one of the least addressed in national action plans.
Key facts about elder abuse:
Around one in six older people experience some form of abuse, a figure higher than previously estimated and predicted to rise as populations age worldwide.

Rates of abuse may be higher for older people living in institutions than in the community.

Elder abuse can lead to serious physical injuries and long-term psychological consequences.

Elder abuse is predicted to increase as many countries are experiencing rapidly ageing populations.

The global population of people aged 60 years and older will more than double, from 900 million in 2015 to about 2 billion in 2050.

Elder abuse is a global social issue which affects the health and human rights of millions of older persons around the world, and an issue which deserves the attention of the international community.

Investigations: DOJ forms new Transnational Elder Fraud Strike Force
The U.S. is not taking the rise in elder financial fraud and abuse lightly.
In recent years, DOJ has formed a Strike Force to focus on investigating and prosecuting individuals and entities associated with foreign-based fraud schemes that disproportionately target and victimize American seniors.
These include telemarketing, mass-mailing, and tech-support fraud schemes.
The fraud schemes include classic romance scams, Nigerian Prince schemes and foreign lottery and inheritance tales that fleece desperate seniors for, in some cases, hundreds of thousands and even millions of dollars.
The Transnational Elder Fraud Strike Force is comprised of:
Prosecutors and data analysts from the Consumer Protection Branch.

Prosecutors with six U.S. Attorneys' Offices, including California, Florida, Georgia, New York and Texas.

FBI special agents.

Postal Inspectors.
The Strike Force will also collaborate with the Federal Trade Commission and industry partners, who have pledged to engage with the Department to help end the scourge of elder fraud.
It will further benefit from the help of the Elder Justice Coordinators now assigned in every U.S. Attorney's Office.
"Fraud against the elderly is on the rise," said Attorney General William Barr. "One of the most significant and pernicious causes for this increase is foreign-based fraud schemes. The Department of Justice is committed to ending the victimization of elders across the country," (via DOJ).
DOJ also offers an Elder Abuse Roadmap to better guide law enforcement investigators, support victims and arm compliance officers, (via DOJ).
The global initiative to better identify criminals attempting to take advantage of the elderly is an absolutely vital and worthy effort.
The problem, sadly, is only going to get worse as seniors in the U.S., and around the world, get older.
But that's why ACFCS has created a bevy of resources to help financial crime compliance professionals better understand the red flags, both transactional and in-person ticks, that are indicative of financial abuse of the elderly.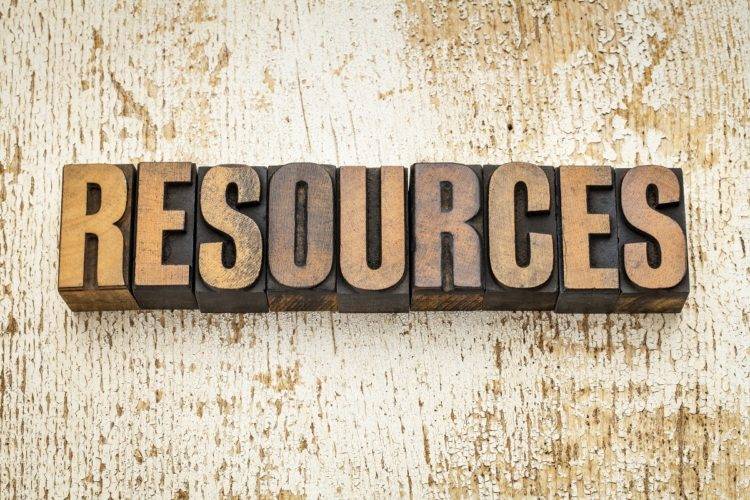 See What Certified Financial Crime Specialists Are Saying
"The CFCS tests the skills necessary to fight financial crime. It's comprehensive. Passing it should be considered a mark of high achievement, distinguishing qualified experts in this growing specialty area."
KENNETH E. BARDEN
(JD, Washington)
"It's a vigorous exam. Anyone passing it should have a great sense of achievement."
DANIEL DWAIN
(CFCS, Official Superior
de Cumplimiento Cidel
Bank & Trust Inc. Nueva York)
"The exam tests one's ability to apply concepts in practical scenarios. Passing it can be a great asset for professionals in the converging disciplines of financial crime."
MORRIS GUY
(CFCS, Royal Band of
Canada, Montreal)
"The Exam is far-reaching. I love that the questions are scenario based. I recommend it to anyone in the financial crime detection and prevention profession."
BECKI LAPORTE
(CFCS, CAMS Lead Compliance
Trainer, FINRA, Member Regulation
Training, Washington, DC)
"This certification comes at a very ripe time. Professionals can no longer get away with having siloed knowledge. Compliance is all-encompassing and enterprise-driven."
KATYA HIROSE
CFCS, CAMS, CFE, CSAR
Director, Global Risk
& Investigation Practice
FTI Consulting, Los Angeles