AFFILIATE NEWS: CRYPTOCURRENCY UPDATES FROM CIPHERTRACE
July 18 in Washington DC: CipherTrace met with members of Congress to educate them about the benefits and alleviate fears regarding cryptocurrencies
China cracks down on electricity rustlers — nabs 4,000 cryptocurrency mining rigs powered by stolen energy
Joint SEC/FINRA statement on broker-dealer custody of digital asset securities
$32 million worth of cryptocurrency lost in major Japan exchange hack
Ed Amoroso, former AT&T CISO, discusses securing cryptocurrency with CipherTrace's John Jefferies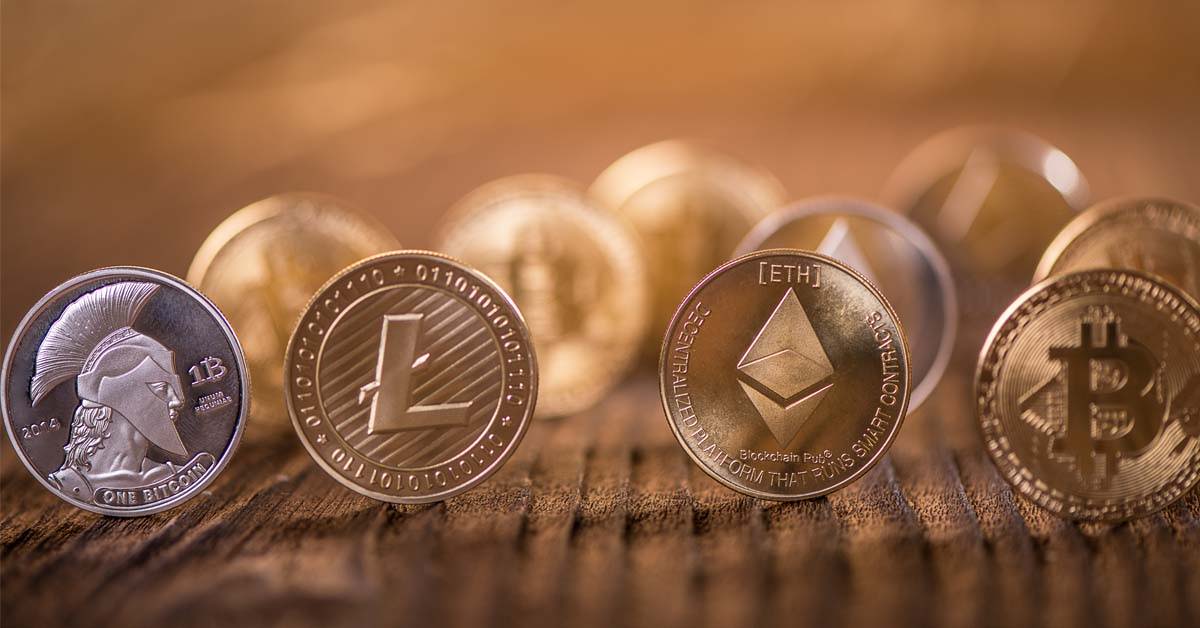 CipherTrace Meets with Members of Congress at Blockchain Education Day — July 18
US government officials are eager to learn the implications of blockchain technology as it relates to a variety of industry and government applications. On Thursday, July 18, CipherTrace participated in Congressional Blockchain Education Day, which was hosted by the Chamber of Digital Commerce. As the world's largest blockchain advocacy event, it brought together more than 120 Chamber members to educate lawmakers on Capitol Hill. The delegation outlined the full potential and significance of blockchain technology. Stephen Ryan and John Jefferies of CipherTrace met with several congressional members and their staff from the Blockchain Caucus and the Banking Committee to discuss topics ranging from AML compliance to fighting terrorism financing to the future of cryptocurrencies. This event follows a recent surge of interest in all things crypto and blockchain, largely stemming from Facebook's entrance into the space as well as the dramatic recovery of valuations post the "crypto winter." As an industry leader in blockchain analysis, CipherTrace was able to answer some of the toughest questions members have in their efforts to regulate the crypto economy and help to dispel misconceptions about criminal use of cryptocurrencies.
Chinese Authorities Seize 4,000 Cryptocurrency Mining Rigs

Chinese authorities continue to crack down on illegal bitcoin operations around the nation. Recently, local detectives confiscated 4,000 ASIC-based bitcoin mining rigs in Zhenjiang, the eastern Jiangsu province. The rigs were discovered when a local power company reported abnormal spikes in the energy use. Authorities were notified, and 20 individuals were arrested for illegally siphoning electricity. The latest crackdown punctuates China's current anti-Bitcoin stance. The government has stopped short of issuing an outright ban on mining activity altogether, but regulators are actively working to persuade miners to discontinue activities. In April, the National Development and Reform Commission (NDRC) unveiled plans to eliminate all cryptocurrency mining in China. Nonetheless, there is still uncertainty as to when, or if, any laws will go into effect.
SEC/FINRA Issue Statement on Broker-Dealer Custody of Digital Asset Securities

On July 8, the Financial Industry Regulatory Authority ("FINRA") and the Securities and Exchange Commission (SEC) issued a statement regarding the application of existing security and custodial laws to digital assets, digital asset securities, and related innovative technologies. At the outset, the governing bodies explain that it is difficult to broadly apply existing legal constructs to the novel and ever-changing ecosystem of digital assets. However, regulators would like to offer further clarity and help digital assets conform to the Customer Protection Rule and other federal securities laws and FINRA rules within reason. In general, the marketplace for digital asset securities must comply with the relevant securities laws. FINRA noted an increased number of individuals who have submitted New Membership Applications for broker-dealer licenses involving digital asset securities. Similarly, several already registered broker-dealers and FINRA members are seeking to expand their businesses to include digital asset securities. Yet, under existing rules "a firm is prohibited from materially changing its business operations (e.g., engaging in material digital asset securities activities for the first time) without FINRA's prior approval of a Continuing Membership Application." Still, the Staff is interested in continuing conversations with businesses and individuals pursuing this asset class and are actively evaluating applications on a case-by-case basis, according to the statement. Noncustodial broker-dealer models are of less concern to FINRA, provided that the relevant securities laws, SRO rules, and other legal and regulatory requirements are followed. The statement highlights the global cyber theft numbers the Q4 2018 CipherTrace Cryptocurrency Anti-Money Laundering report and states these cyberthefts underscore "the need to ensure broker-dealers' robust protection of customer assets, including digital asset securities."
Hackers Steal $32 Million Worth of Cryptocurrency from Japan's BITPoint

Hackers recently pierced the security of the popular Japanese exchange BITPoint and stole $32 million worth of Ripple (XRP) and other cryptocurrencies. In a press announcement, BITPoint explained that they first identified the hack as "an error related to Ripple remittance," but later discovered a greater breach had impacted the company-managed hot wallets. Along with XRP, the hackers made off with Bitcoin, Bitcoin Cash, Ethereum, and Litecoin. The attack occurred only a few days after Japan's Financial Services Agency (FSA) lifted an order for BITPoint to add further protections at the exchange. The order was filed last year due to inspections that found the exchange's internal controls and customer protection mechanisms to be inadequate.
Interview: Understanding Obstacles Facing Regulators and Crypto Asset Businesses

On the TAG-Cyber blog, Ed Amoroso, Founder & CEO of TAG Cyber and former SVP & CISO of AT&T, discusses challenges facing regulators andcrypto assets businesses in the rapidly evolving world of cryptocurrencies with CipherTrace CMO John Jefferies. The wide-ranging interview tackles the complex obstacles to creating and regulating a secure decentralized financial system. Amoroso notes how CipherTrace works to make cryptocurrency secure—beyond the cryptography that secures the ledger—by offering regulators and companies a path to safe and trusted practices. Services like those delivered by CipherTrace also support broader adoption and compliance by helping exchanges and regulators weed out bad actors and identify blind spots where criminals operate unseen. Jefferies also explains how by removing criminal and terrorist usage CipherTrace can help build public confidence in cryptocurrency and support the foundational vision of blockchain technology. In addition, CipherTrace can help exchanges protect their investors/users, making them more reliable—and more profitable—financial institutions.
See What Certified Financial Crime Specialists Are Saying
"The CFCS tests the skills necessary to fight financial crime. It's comprehensive. Passing it should be considered a mark of high achievement, distinguishing qualified experts in this growing specialty area."
KENNETH E. BARDEN
(JD, Washington)
"It's a vigorous exam. Anyone passing it should have a great sense of achievement."
DANIEL DWAIN
(CFCS, Official Superior
de Cumplimiento Cidel
Bank & Trust Inc. Nueva York)
"The exam tests one's ability to apply concepts in practical scenarios. Passing it can be a great asset for professionals in the converging disciplines of financial crime."
MORRIS GUY
(CFCS, Royal Band of
Canada, Montreal)
"The Exam is far-reaching. I love that the questions are scenario based. I recommend it to anyone in the financial crime detection and prevention profession."
BECKI LAPORTE
(CFCS, CAMS Lead Compliance
Trainer, FINRA, Member Regulation
Training, Washington, DC)
"This certification comes at a very ripe time. Professionals can no longer get away with having siloed knowledge. Compliance is all-encompassing and enterprise-driven."
KATYA HIROSE
CFCS, CAMS, CFE, CSAR
Director, Global Risk
& Investigation Practice
FTI Consulting, Los Angeles