ACFCS announces recipients of certification scholarships for professionals in sanctions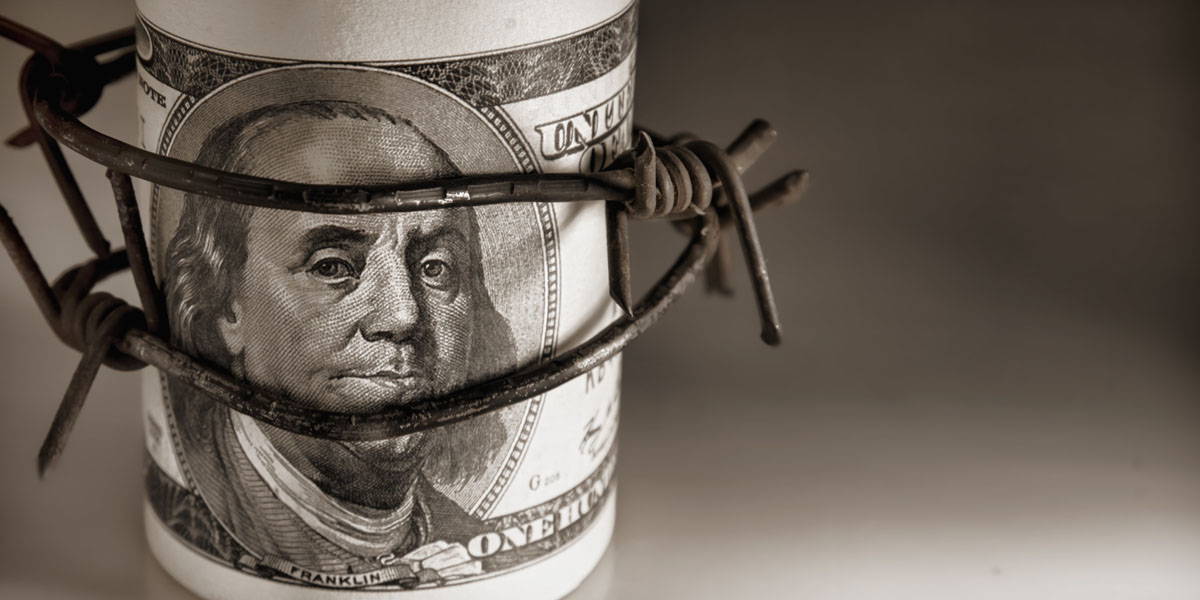 Recipients chosen from more than 200 applicants globally to support professionals in sanctions compliance and enforcement
March 9, 2020 – MIAMI – Facing conflict with North Korea and Iran, tension with Russia, and threats from transnational organized crime, governments around the world have increasingly relied on the same policy tool: sanctions. The result is a complex, high-stakes outlook for sanctions compliance.
Against that backdrop, the Association of Certified Financial Crime Specialists (ACFCS), launched a scholarship program for individuals in sanctions compliance, investigations and enforcement as part of its "Quarterly Focus" on sanctions. Past focus areas have covered topics including human trafficking and the rollicking crypto sector.
The scholarship offers complimentary registration for the Certified Financial Crime Specialist (CFCS) certification, the full suite of prep materials, and a year of membership in ACFCS.
After receiving more than 200 applications from professionals in more than 10 countries, ACFCS is proud to announce the 14 recipients of its scholarships.
Those chosen for the scholarship submitted applications with compelling professional and often personal experience related to combating sanctions evasion – from supporting compliance programs at mid-size banks, to conducting research as part of military intelligence, to investigating financial institutions for possible violations.
The winners come from a wide array of professions, industries and geographic areas, including seasoned compliance professionals in the US, UK, Canada and Pakistan, regulators with the U.S. Treasury, including the Office of Foreign Assets Control (OFAC), the country's sanctions arm, and others.
These recipients reflect the diversity of roles, actors and skill sets needed to properly
understand and address the risks in the sanctions world. ACFCS prioritized applicants in regulatory roles, and those still relatively new in their careers.
"As an association, we are dedicated to equipping professionals with the tools and training necessary to confront the world's most pressing financial crime challenges," ACFCS President Joseph Yerant said.
"Sanctions compliance and enforcement is critical to securing the global financial system against bad actors," he continued. "We are thrilled to provide these certifications to such a talented, diverse and dedicated group of professionals, and we look forward to welcoming them all to the CFCS-certified community."
The full list of scholarship recipients is below. ACFCS will be running in-depth profiles on these professionals in the coming weeks.
| | | |
| --- | --- | --- |
| Name | Organization | Title |
| | | |
| | | |
| | | |
| | US Department of the Treasury | Senior Sanctions Policy Advisor |
| | | |
| | Office of Foreign Assets Control (OFAC) | Sanctions Compliance Officer |
| | | Advisor, Financial Crime and AML |
| | Office of Foreign Assets Control (OFAC) | Sanctions Compliance Officer |
| | | |
| | | Director, Client Solutions |
| | | Senior Consultant, Open Source Intelligence |
| | | |
| | Central Bank of the Bahamas | AML and Sanctions Analyst |
| | The James Martin Center for Nonproliferation Studies | |
About the Sanctions Quarterly Focus:

A collaboration between ACFCS members, its partners and the greater financial crime prevention community, the Quarterly Focus offers tools, training and resources to bolster financial crime risk mitigation related to sanctions.
As part of the Focus, ACFCS developed a new Sanctions Resource Center, full of guidance, documents and open-source tools for blockchain tracing and investigation. The association overall also delivers webinars and has a wealth of other informational and training materials to professionals in all areas of financial crime and compliance.
To learn more, visit the overview page here.
The Association of Certified Financial Crime Specialists (ACFCS) is a worldwide organization for private and public-sector professionals who work in diverse financial crime disciplines, including anti-money laundering, fraud prevention, anti-corruption, cybersecurity, compliance, regulation, enforcement and more.
ACFCS awards the Certified Financial Crime Specialist (CFCS) certification to qualified candidates who pass a proctored examination offered at authorized testing centers around the world. Professionals in the financial crime field from more than 75 countries and jurisdictions have obtained the CFCS certification.
See What Certified Financial Crime Specialists Are Saying
"The CFCS tests the skills necessary to fight financial crime. It's comprehensive. Passing it should be considered a mark of high achievement, distinguishing qualified experts in this growing specialty area."
KENNETH E. BARDEN
(JD, Washington)
"It's a vigorous exam. Anyone passing it should have a great sense of achievement."
DANIEL DWAIN
(CFCS, Official Superior
de Cumplimiento Cidel
Bank & Trust Inc. Nueva York)
"The exam tests one's ability to apply concepts in practical scenarios. Passing it can be a great asset for professionals in the converging disciplines of financial crime."
MORRIS GUY
(CFCS, Royal Band of
Canada, Montreal)
"The Exam is far-reaching. I love that the questions are scenario based. I recommend it to anyone in the financial crime detection and prevention profession."
BECKI LAPORTE
(CFCS, CAMS Lead Compliance
Trainer, FINRA, Member Regulation
Training, Washington, DC)
"This certification comes at a very ripe time. Professionals can no longer get away with having siloed knowledge. Compliance is all-encompassing and enterprise-driven."
KATYA HIROSE
CFCS, CAMS, CFE, CSAR
Director, Global Risk
& Investigation Practice
FTI Consulting, Los Angeles