Sanctions Quarterly Focus Q1 2020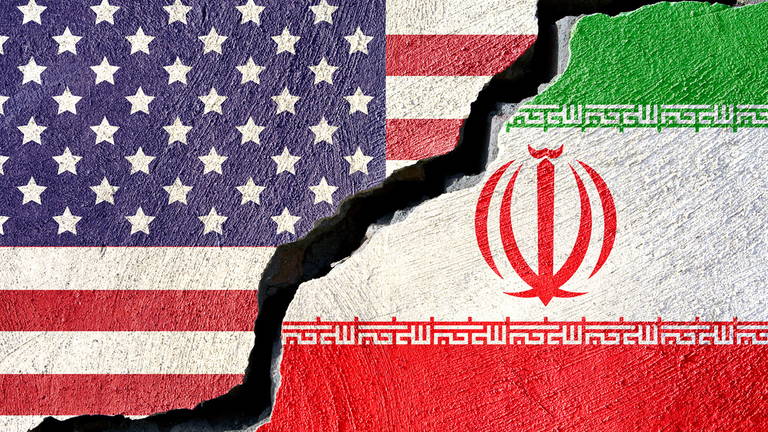 In recent years, sanctions have been the defining response to a great deal of geopolitical challenges, including North Korea's nuclear program, Russia's intervention in Ukraine, Venezuela's political turmoil and more recently Iran's attacks on US and allied troops in Iraq.
At the same time, regulators in the US and other nations have directed sanctions at a wider array of activity, from cybercriminals to cryptocrime. The result is a complex, high-stakes outlook for sanctions compliance.
For these reasons, ACFCS has chosen sanctions as the subject of its Quarterly Focus in the first quarter of 2020. In collaboration with its members, partners and the community as a whole, ACFCS will provide a series of trainings, tools and initiatives to bolster understanding of sanctions and help professionals better address sanctions compliance.
A new resource center on sanctions and financial crime compliance will feature everything from guidance from regulatory agencies to on demand webinars covering the latest sanctions updates and news. We are inviting contributions and suggestions from our member community to build the most comprehensive database possible.
Perhaps most importantly, ACFCS will be highlighting the efforts of its members in sanctions compliance through profiles, success stories and more throughout the quarter. We'll also be giving back, through CFCS scholarships for professionals involved in sanctions compliance.
Learn more about all the upcoming initiatives and ways that you can get involved below:
The new Sanctions Resource Page will serve as a knowledge center specifically focused on sanctions fundamentals and practical tools to support compliance programs. With your help, it will be updated and expanded over time. Visit the page and learn how you can contribute today.
WAYS YOU CAN GET INVOLVED

Suggest whitepapers, links, practical tools such as open source screening tools and more to add to the Sanctions Resource Center
Contribute an article related to sanctions to Financial Crime 360, our newsletter with thousands of readers – Contact Brian Monroe, Director of Content, at bmonroe@acfcs.org for more details.

If you're a sanctions subject matter expert, consider hosting a sanctions related webinar. Contact bkindle@acfcs.org for more info.

Be profiled in a member spotlight! Over the next months, ACFCS will be profiling individuals involved in sanctions in its member spotlights. Are you a member that's interested in being featured? Contact Brian Monroe at bmonroe@acfcs.org to learn more.
SCHOLARSHIPS FOR SANCTIONS ROLES

Are you a professional in a role focused on sanctions compliance, regulation or enforcement? Do you have a colleague that fits this description?
ACFCS is offering ten complimentary CFCS certification packages to individuals who work in sanctions roles. The CFCS package includes registration for the certification, a full suite of preparatory materials, and a year of membership in ACFCS. Anyone whose job is primarily focused on sanctions compliance, regulation or enforcement is welcome to apply.
Preference will be given to those in the public sector and those new to their career (under three years' experience). The application period is currently open and will end on Tuesday, February 18th. Recipients will be announced on or before Friday, February 28th. Click here for more details and to apply today!
See What Certified Financial Crime Specialists Are Saying
"The CFCS tests the skills necessary to fight financial crime. It's comprehensive. Passing it should be considered a mark of high achievement, distinguishing qualified experts in this growing specialty area."
KENNETH E. BARDEN 
(JD, Washington)
"It's a vigorous exam. Anyone passing it should have a great sense of achievement."
DANIEL DWAIN
(CFCS, Official Superior
de Cumplimiento Cidel
Bank & Trust Inc. Nueva York)
"The exam tests one's ability to apply concepts in practical scenarios. Passing it can be a great asset for professionals in the converging disciplines of financial crime."
MORRIS GUY
(CFCS, Royal Band of
Canada, Montreal)
"The Exam is far-reaching. I love that the questions are scenario based. I recommend it to anyone in the financial crime detection and prevention profession."
BECKI LAPORTE
(CFCS, CAMS Lead Compliance
Trainer, FINRA, Member Regulation
Training, Washington, DC)
"This certification comes at a very ripe time. Professionals can no longer get away with having siloed knowledge. Compliance is all-encompassing and enterprise-driven."
KATYA HIROSE CFCS, CAMS, CFE, CSAR Director, Global Risk & Investigation Practice FTI Consulting, Los Angeles