New White House Executive Order requiring regulators to waive, adjust regulations hampering recovery could come with AML, fincrime tethers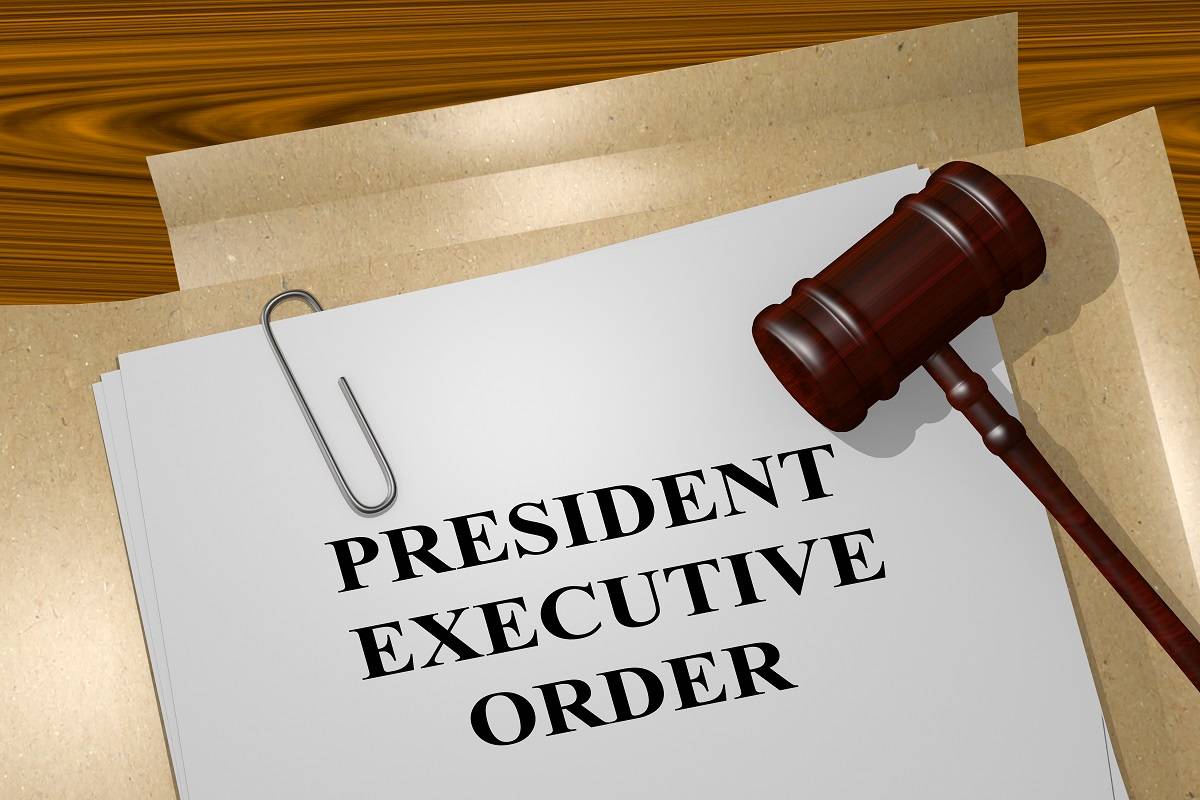 New White House executive order requiring regulators to trim or adjust regulations that can hamper an economic recovery could clash with financial crime compliance duties.
The order could pressure federal regulators to publicly, or behind the scenes, nudge banks to pull back on AML requirements now – only to have examiners chastise financial institutions later if broad or "egregious" failures come to light.
What's worse, is if federal regulators choose to ease up on AML oversight or enforcement, and banks similarly focus more on supporting COVID-19 stimulus goals to support an economic rebound, that lack of compliance focus could give criminal groups easy entre into the international financial system.
A new White House executive order requiring regulators to temporarily or permanently adjust or waive regulations viewed as a stumbling block to economic growth in the face of the COVID-19 pandemic could complicate financial crime compliance initiatives and open the door for criminals to legitimize illicit finance.
President Donald Trump Tuesday called on the "heads of all agencies" to "identify regulatory standards that may inhibit economic recovery and shall consider taking appropriate action, consistent with applicable law, including by issuing proposed rules as necessary, to temporarily or permanently rescind, modify, waive, or exempt persons or entities from those requirements."
The "Executive Order on Regulatory Relief to Support Economic Recovery" also pushes regulators to "consider exercising appropriate temporary enforcement discretion or appropriate temporary extensions of time as provided for in enforceable agreements" with respect to those requirements – which could include anti-money laundering (AML) rules. To read the full order, click here.
At issue is that if regulators get soft on AML oversight, or enforcement, and banks themselves allow gaps in fincrime compliance programs to fester, its gives easier entre for criminals looking to cleanse ill-gotten gains generated from frauds, corruption, cyber hacks and other crimes, said Jim Richards, the former head of AML for Wells Fargo.
The executive order tacitly ordering regulators to ease up on enforcement is "where an agency can effectively dismantle those pesky [customer identification program, customer due diligence and enhanced due diligence (CIP, CDD, EDD)] regulations."
How? "To consider exercising appropriate temporary enforcement discretion or appropriate temporary extensions of time as provided for in enforceable agreements with respect to those requirements…,'" Richards said, quoting a line directly taken from the order.
In short, a regulator doesn't even have to formally or publicly adjust or update a regulation to blunt its power, Richards said.
"So why rescind or waive a regulatory requirement when you can simply stop enforcing it?" he said, noting that such a mindset will only embolden criminal groups already made more creative and aggressive due to the pandemic.  
"I thought I was woken by an earthquake last night: but it was the hand-clapping and foot-stomping of every fraudster and money launderer on the planet, celebrating this Executive Order."
In AML vs. economy, compliance taking back seat

The executive order is the latest move by Congress, the President and policymakers to restart the economy, which has constricted in the face of COVID-19-related lockdowns, shutdowns and record unemployment.
This is also not the first time economic stimulus packages have clashed with AML program goals.
In recent months, banks bemoaned Bank Secrecy Act (BSA) beneficial ownership requirements frustrating the doling out of Small Business Administration (SBA) emergency loans under the multi-trillion dollar CARES Act.
The result: the U.S. Treasury and Financial Crimes Enforcement Network (FinCEN), the country's administrator of AML rules, was forced to publicly provide guidance stating already-captured BSA beneficial ownership details could count for similar, but not exact, SBA requirements.
The verdict: In BSA vs. SBA, economic aims won out.
Regulators: Listen to me now and I will get mad at you for doing it later

This latest order also highlights the duality of federal regulators.
These agencies may be forced to pull back on exam scrutiny and enforcement now, to appease the administration or Congress, but this is a group that can just as easily ramp up enforcement later in the face of fraud, corruption or money laundering concerns – leaving banks to pay the piper for actual or perceived AML failings.
In short: if regulators nudge AML teams to pull back on compliance now, these same examiners can come back months, or even years, later, and get mad at institutions for doing what they said – particularly if the institution is mired in allegations and investigations of stimulus-fund frauds.  
What's more, any lapse in regulatory enforcement, and related gap in filings to law enforcement, could also result in more criminals engaging in larger scams and frauds for longer – opening the door for more AML program examiner criticism when the economy rebounds and even lawsuits by individuals and investors
Banks must balance propping up economy, not breaching national security

Financial institutions also must realize that any failure in their AML programs – even if seen as acquiescing to the executive order – could also be viewed as a breach of national security, as money launderers, rogue regimes and terror groups are constantly probing the globe for banks with weak countercrime compliance defenses.
That is also one of the few bright line boundaries the executive order states regulators and institutions should keep sacrosanct: national security.
Government agencies should trim regulations "for the purpose of promoting job creation and economic growth, insofar as doing so is consistent with the law and with the policy considerations," according to the order.
The potential easing of these rules does, however, come with the balancing factor that these changes must also be "consistent with applicable law and with protection of the public health and safety, with national and homeland security, and with budgetary priorities and operational feasibility."
While not specifically mentioning AML, or other financial crime compliance programs in particular, the executive order does have a section related to "Compliance assistance for regulated entities," which touches on government and regulatory agencies, by requesting them to "consider" updating the parameters around enforcement discretion and making such analyses and decisions public.
"The heads of all agencies shall consider whether to formulate, and make public, policies of enforcement discretion that…decline enforcement against persons and entities that have attempted in reasonable good faith to comply with applicable statutory and regulatory standards, including those persons and entities acting in conformity with a pre-enforcement ruling."
Enforcement burden shifts more heavily to agencies

The executive order also appears to shift the enforcement pendulum more in the favor of institutions – particularly if they lapsed on AML in an attempt to better support the business interests of COVID-19-affected and afflicted customers.
The order, under its "Fairness in Administrative Enforcement and Adjudication," section states: "The heads of all agencies shall consider the principles of fairness in administrative enforcement and adjudication listed below, and revise their procedures and practices in light of them, consistent with applicable law and as they deem appropriate in the context of particular statutory and regulatory programs," including:
(a) The Government should bear the burden of proving an alleged violation of law; the subject of enforcement should not bear the burden of proving compliance.

(b) Administrative enforcement should be prompt and fair.

(c) Administrative adjudicators should be independent of enforcement staff.

(d) Consistent with any executive branch confidentiality interests, the Government should provide favorable relevant evidence in possession of the agency to the subject of an administrative enforcement action.

(e) All rules of evidence and procedure should be public, clear, and effective.

(f) Penalties should be proportionate, transparent, and imposed in adherence to consistent standards and only as authorized by law.

(g) Administrative enforcement should be free of improper Government coercion.

(h) Liability should be imposed only for violations of statutes or duly issued regulations, after notice and an opportunity to respond.

(i) Administrative enforcement should be free of unfair surprise.

(j) Agencies must be accountable for their administrative enforcement decisions.
AML duties and economic stimulus goals: a delicate balance

AML compliance accountability must also be paired with economic flexibility in the face of the order.
But when it comes to AML compliance, a financial institution can only yield so far to support the economy and seemingly comply with the executive order, said Eric Young, the former Chief Compliance Officer for BNP Paribas Americas.
As well, if a bank is looking to uphold the status quo of fincrime compliance programs, sections 1, 5(a) and 9 of the executive order "should preserve a level of KYC, AML, and Sanctions controls needed" to satisfy current regulatory expectations and create rich, relevant and timely intelligence to law enforcement.  
Sections 1, 5(a) and 9 invoke language that the [executive order (EO)] remain "consistent with the law" including "health and safety," "national security," and "homeland security," Young said.
The USA PATRIOT Act, and other [Office of Foreign Assets Control (OFAC)]-driven applicable laws are "meant to protect our national security and homeland security," and not interfere with Section 9's reference to our "military affairs," he said.
"Having said this, those sections and the EO still enable a level of streamlining of processes and leaves the burden of enforcement on the Government," Young said. "It's a balance to speed the recovery while not compromising national and homeland security nor interfere with military affairs."
See What Certified Financial Crime Specialists Are Saying
"The CFCS tests the skills necessary to fight financial crime. It's comprehensive. Passing it should be considered a mark of high achievement, distinguishing qualified experts in this growing specialty area."
KENNETH E. BARDEN 
(JD, Washington)
"It's a vigorous exam. Anyone passing it should have a great sense of achievement."
DANIEL DWAIN
(CFCS, Official Superior
de Cumplimiento Cidel
Bank & Trust Inc. Nueva York)
"The exam tests one's ability to apply concepts in practical scenarios. Passing it can be a great asset for professionals in the converging disciplines of financial crime."
MORRIS GUY
(CFCS, Royal Band of
Canada, Montreal)
"The Exam is far-reaching. I love that the questions are scenario based. I recommend it to anyone in the financial crime detection and prevention profession."
BECKI LAPORTE
(CFCS, CAMS Lead Compliance
Trainer, FINRA, Member Regulation
Training, Washington, DC)
"This certification comes at a very ripe time. Professionals can no longer get away with having siloed knowledge. Compliance is all-encompassing and enterprise-driven."
KATYA HIROSE CFCS, CAMS, CFE, CSAR Director, Global Risk & Investigation Practice FTI Consulting, Los Angeles