MALTA CREATING NEW UNIT TO TACKLE COMPLEX, INTERNATIONAL FINANCIAL CRIMES, FREEZE ASSETS: MINISTRY
After two days of learning and a crash course to set the foundation for learning ACFCS' "Cryptocurrencies and Cryptocrime Workshop," is in the books. The dynamic, interactive event done in partnership with blockchain analytics heavyweight Chainalysis was crafted to take some of the mystery and fear out of the notoriously volatile virtual value sector, bolster compliance and innovate on investigations.

Day two covered a broad ambit of tips, tactics and techniques to better tie the seemingly random strings of letters and numbers on a transparent, immutable yet enigmatic blockchain back to individuals, businesses and entities engaged in fraud, money laundering and organized crime.

Day one included practical takeaways and relevant insight from former and current federal investigators, bank and crypto exchange compliance leaders, regulatory and watchdog bodies and more from around the world, including the United States, India, Canada, Europe, Latin America and other regions, including the growing need for stronger public-private partnerships locally and globally.

As well, even as the virtual value space gains more legitimacy and mainstream acceptance, risks abound. With the value of Bitcoin and other crypto coins reaching record heights – Bitcoin itself in recent months has flirted with $60,000 and a $1 trillion market cap – more individuals and companies are jumping aboard the hype train. But so are criminals, scammers and fraudsters.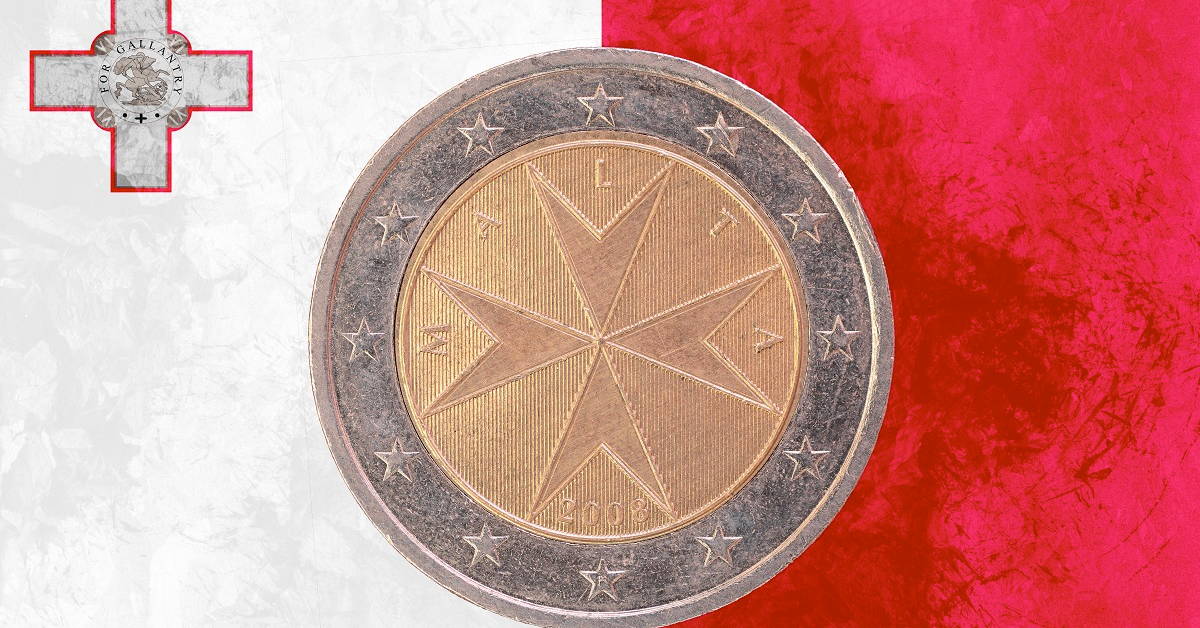 Malta is creating a new unit to more aggressively uncover and prosecute large-scale, complex financial crime cases, and increase the power authorities have to freeze the assets of illicit entities, according to the country's Ministry of Finance.
Taken together, the "sweeping reforms" will reinforce the country's "commitment to fighting the scourge of financial crime and money laundering," according to written and public statements by Finance Minister Edward Scicluna.
In all, the new measures – from several new dedicated new units, to more powers and resources for investigators and prosecutors – are designed to "boost the resources available to regulators and law enforcement," and finally, their effectiveness to produce prosecutions and convictions.  
The changes cover three main areas:
Complex money laundering cases: Creation of new Financial Organized Crime Agency to investigate and prosecute the most serious cases of money laundering and financial crime
Speed up case closures: New Police Prosecution Unit to accelerate the prosecution of serious cases
More seized, frozen assets: Enhanced powers for the Asset Recovery Bureau
Separation of duties: State Advocate Bill to separate Attorney General's civil and prosecution functions
Malta feeling the heat on fincrime
The moves are in response to growing internal and external pressure on Malta from U.S. and European authorities over extensive gaps in the country's anti-money laundering (AML) compliance defenses, lax oversight and enforcement by regulators and prosecutors and few investigations of large money laundering cases currently plaguing the region.
In November, the European Commission took rare and drastic steps to increase legal pressure on Luxembourg and Malta for not adequately implementing bloc-wide financial crime compliance regulations, while pulling back similar actions against Spain after a range of recent improvements.
The move comes as several EU member states – including Denmark, Estonia, Latvia, the Netherlands and others – have become mired in money laundering scandals to the tune of hundreds of billions of dollars and individual banks in some countries have paid in record penalties in the hundreds of millions of dollars for extensive and longstanding AML failures.
Across the board, the commission levied a range of censures against the three countries, with particular attention on Maltese banking regulators and analysis of bank transactional data.
Authorities chastised Malta's financial intelligence unit for having lax supervision of the banking sector with ostensibly the worst punishment handed down to Luxembourg, which at the time faced a lump sum penalty and daily fines until examiners deem it in line with Europe's Fourth AML Directive.
At issue with Malta and the Financial Intelligence Analysis Unit (FIAU) has been what European authorities believe is a disconnect between what examiners concluded on the ground and what was actually going on behind the scenes at financial institutions in the region.
The disconnect was exemplified by what happened at Pilatus bank, which the European Central Bank (ECB) shuttered in November due to widespread fraud and money laundering allegations, culminating in the indictment of the institution's chairman on related charges.
Prior to this, the Maltese FIAU has given Pilatus overall positive reviews for AML program functions.  
That all changed in March when U.S. prosecutors arrested Pilatus Chairman Ali Sadr Hashemi Nejad.
The Iranian allegedly orchestrated a scheme to evade U.S. economic sanctions and secret more than $115 million paid under a Venezuelan construction deal through the U.S. financial system – a dynamic layering regional risks on top of historical risks, something a regulator should have realized required significantly more scrutiny.
Pilatus also faced allegations of processing graft-gilt payments for senior Azeri and Maltese figures by investigative journalist Daphne Caruana Galizia, later killed by a car bomb attack, according to media reports.
FIU 'breached' EU law on AML
The European Banking Authority (EBA) investigated and concluded that Malta's FIAU "was breaching Union law" and issued recommendations to improve the situation in July, which have not been implemented to the watchdog's satisfaction.
"It considered that Malta failed to correctly supervise financial institutions and ensure their compliance with anti-money laundering rules," the EBA stated at the time.
To address outstanding gaps, the European Commission called upon Malta's FIAU to engage in a number of vital measures to improve AML oversight, analysis and processes, including:
Improving its methodology to assess money laundering and terrorist financing risks;
Enhancing its monitoring and supervisory strategy by aligning resources with the risk of money laundering posed by certain institutions;
Ensuring that the authority is able to react in an appropriate time when a weakness is identified, including by revising its sanctioning procedures;
Ensuring that its decision-making is properly reasoned and documented;
Adopting systematic and detailed record-keeping processes for offsite inspections.
Part of the issues are a result of Malta, overall, being only a relatively recent addition to the EU, joining in 2004 and adopting the euro formally in 2008, so the country is still finding a balance between having a stronger AML focus, juggling resources and building capacity.
Malta has a "comparatively small public administration, with its limited available resources," a dynamic that has "forced public institutions to take on multiple roles," according to the Ministry of Finance. "This has been most evident in the roles of prosecution and investigation where both the police force and Attorney General have occupied dual functions."
De-coupling these groups – police investigators and prosecutors – will allow more specialized, intensive financial crime investigations, though details are still sparse on how the country will organize, structure, staff and better analyze, share and shape data, intelligence and tips into concrete cases, prosecutions and convictions.
As it stands now, Malta didn't even merit a mention in the latest edition of what is considered by many the financial crime world bible, published by the U.S.
Malta to stamp out 'international scourge' of laundering
But Malta was deemed a "Monitored" Jurisdiction by the US Department of State 2016 International Narcotics Control Strategy Report (INCSR), with reviewers expressing some critical concerns.  
"Money laundering investigations related to drug trafficking revolve around the suspects living beyond their means and converting the funds by purchasing commodities, such as expensive vehicles, real estate, and other luxury goods," according to key findings from the report.
"Foreigners who route illicit gains from illegal activity in foreign jurisdictions to local Maltese bank accounts generate a significant volume of laundered funds," according to the report.
The types of offenses "usually relate to investment scams and tax/value added tax fraud. Representatives of the financial sector emphasize the risks involved in foreign deposits and investment by politically exposed persons (PEPs) from Eastern Europe and North Africa and the possibility of their linkage to tax evasion or the diversion of funds," with activities usually detected and uncovered through requests for assistance by foreign jurisdictions.
In tandem, while there is scant evidence of organized criminal groups laundering money in Malta, "recent events have indicated that Malta's online gaming industry may serve as a potential conduit for money laundering activities," according to the INCSR.
Even so, Malta's various financial service and gaming authorities "have taken steps to increase oversight to ensure Malta's gaming industry does not become targeted by crime organizations," with those efforts gaining momentum in recent months.
"Organized financial crime is an international scourge that knows no borders and can only be eradicated through a joined-up approach between countries," Scicluna said in a statement.
The country is "determined to play our part in making this happen," he said. "That is why we are throwing ever more resources at the problem and enacting legal and regulatory reforms to transform the fighting capabilities of our institutions and regulators."
See What Certified Financial Crime Specialists Are Saying
"The CFCS tests the skills necessary to fight financial crime. It's comprehensive. Passing it should be considered a mark of high achievement, distinguishing qualified experts in this growing specialty area."
KENNETH E. BARDEN 
(JD, Washington)
"It's a vigorous exam. Anyone passing it should have a great sense of achievement."
DANIEL DWAIN
(CFCS, Official Superior
de Cumplimiento Cidel
Bank & Trust Inc. Nueva York)
"The exam tests one's ability to apply concepts in practical scenarios. Passing it can be a great asset for professionals in the converging disciplines of financial crime."
MORRIS GUY
(CFCS, Royal Band of
Canada, Montreal)
"The Exam is far-reaching. I love that the questions are scenario based. I recommend it to anyone in the financial crime detection and prevention profession."
BECKI LAPORTE
(CFCS, CAMS Lead Compliance
Trainer, FINRA, Member Regulation
Training, Washington, DC)
"This certification comes at a very ripe time. Professionals can no longer get away with having siloed knowledge. Compliance is all-encompassing and enterprise-driven."
KATYA HIROSE CFCS, CAMS, CFE, CSAR Director, Global Risk & Investigation Practice FTI Consulting, Los Angeles