Coronavirus Fincrime Compliance News Update: Coalition calls for safeguards to prevent looting of relief funds, more AML aftershocks, exploitation fears, and more
Watchdog groups say to watch for corruption to tinge global pandemic relief efforts.
Financial crime compliance teams will face new challenges as alerts and threats rise and resources and support retreat – including layoffs.
Investigators urge financial institutions and individuals to be wary of scams coming through your phone, your email and even knocking at your door.
Many regulatory bodies in the United States, Europe, Canada and Australia have weighed in, calling on institutions to broadly prioritize finding, reporting on suspicious activities.
In the virtual world, the COVID-19 pandemic also poses the risk of increased cyberattacks.
Strategies to maintain cybersecurity are now of paramount importance, including maintaining good cyber hygiene, not clicking on strange links in your email or texted to your phone, verifying sources and staying up-to-date on software and official updates.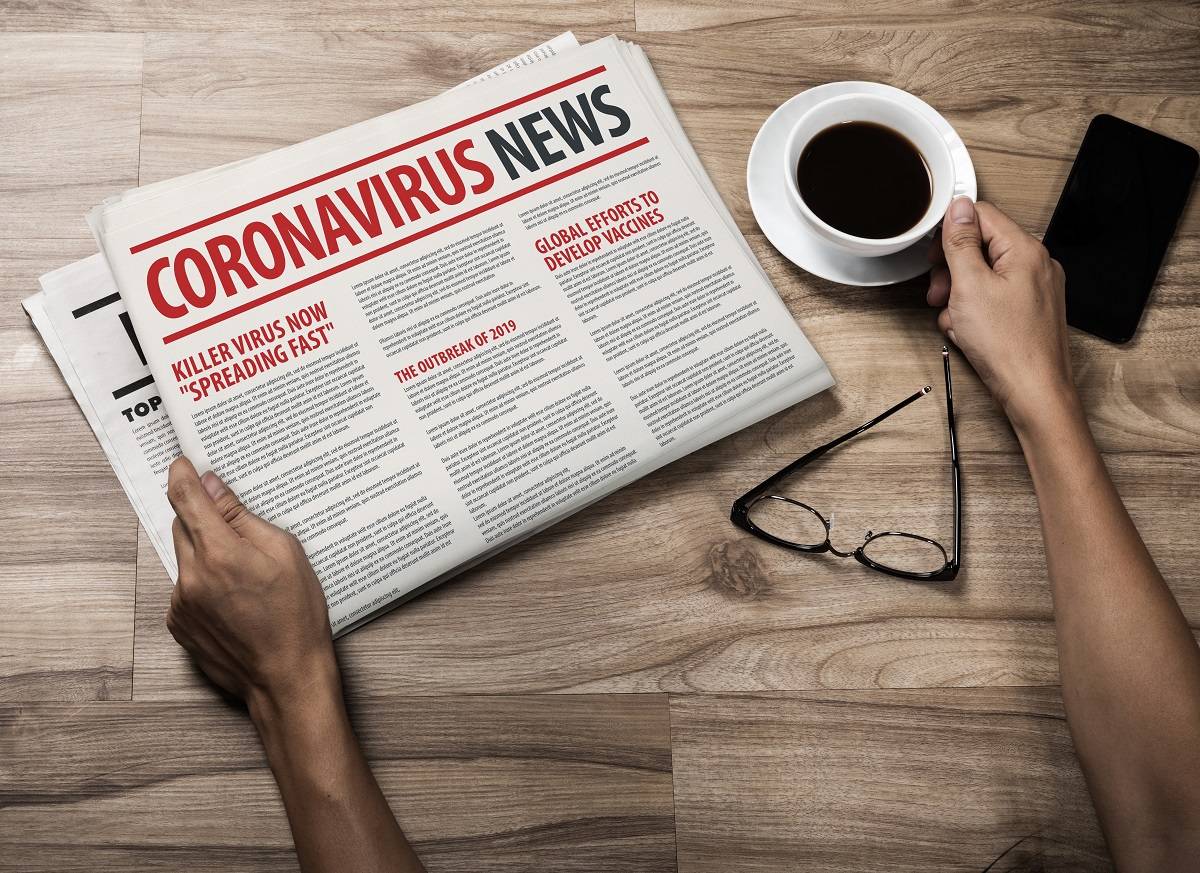 ---

ACFCS is committed to supporting professionals across the spectrum of financial crime with news, views and discussions about the coronavirus pandemic and how it is, and could be, affecting your compliance departments.
We know that COVID-19 is doing more than taking lives and shrinking life savings as the disease expands from its origins in Wuhan China to the rest of Asia, the Middle East, Europe and has anchored itself firmly in the United States, in particular the current viral epicenter of New York – the country's financial heart. In short, for professionals in our space, you must hope for the best and plan for the worst by expecting to have your team's abilities or resources cut by as much as half for the next several months. Yes, Easter is a time for reflection, rebirth and renewal. But let that time also reflect a redoubling of your efforts to be creative, efficient and effective. Alerts and risk are rising while resources are retreating. But as an association, we truly believe by coming together as a community, sharing knowledge and being a light against the encroaching darkness, we can overcome. We salute current and former compliance professionals, regulators, investigators and auditors banding together to do more, be more and shoulder more than maybe they ever have before. Thank you.
To read the association's first story on the pandemic and tendrils to fincrime compliance departments, covering the surge in disaster-related frauds and cyberattacks and tips for scattered and depleted counter-crime teams, please click here.
Here is a selection of pandemic resources, investigative and regulatory statements, thought leadership pieces and news stories:
COVID-19 World Heat Map
For a map of the world and country and state breakdowns of coronavirus cases, click here.
Centers for Disease Control
To review the information from the Centers for Disease Control (CDC), including tips to for health care professionals, families and professionals to help keep their work and home spaces disease free, click here. 
For cases in the United States, click here.
World Health Organization
To review a wealth of resources on COVID-19 all in one place, the World Health Organization has compiled critical information to help anyone affected by the pandemic, including country and technical guidance, travel advice, media resources, and a list of the most commonly asked questions, click here.
---

FINCRIME COMPLIANCE GOVERNMENT AND REGULATORY STATEMENTS ON PANDEMIC

---
U.S. Department of Justice
The U.S. Department of Justice (DOJ), the country's over-arching federal law enforcement agency, brings together in one page a plethora of information related to its efforts to support law enforcement and counter criminals attempting to profit from the pandemic.
DOJ states that criminals are attempting to exploit COVID-19 worldwide through a variety of scams. There have been reports of:
Individuals and businesses selling fake cures for COVID-19 online and engaging in other forms of fraud.

Phishing emails from entities posing as the World Health Organization or the Centers for Disease Control and Prevention.

Malicious websites and apps that appear to share virus-related information to gain and lock access to your devices until payment is received.

Seeking donations fraudulently for illegitimate or non-existent charitable organizations.
DOJ on Sunday also took its first action in federal court to combat fraud related to the coronavirus (COVID-19) pandemic.
The enforcement action in Austin took place against operators of a fraudulent website follows the department stating publicly federal investigators will be prioritizing the detection, investigation, and prosecution of illegal conduct related to the pandemic.
The operators of the website "coronavirusmedicalkit.com" allegedly engaged in a wire fraud scheme seeking to profit from the confusion and widespread fear surrounding COVID-19 by selling counter-virus kits approved by the "World Health Organization" that also included a vaccine.
To read the full action, click here.
To view the full scope of DOJ, including the rise of certain frauds and update of the latest enforcement actions against scammers, click here.
Financial Crimes Enforcement Network
To view an alert by the U.S. Treasury's Financial Crimes Enforcement Network (FinCEN), the country's financial intelligence unit, about the risk of a scams and frauds rising – including investment and imposter scams attempting to capitalize on the fear and chaos of the moment – and not shirking your AML duties, click here.
Office of the Comptroller of the Currency
To view an interagency statement by federal regulatory agencies, including the U.S. Treasury's Office of the Comptroller of the Currency (OCC), the regulator of the country's largest and most complex banks, which touches on regulatory relief and operational resilience issues pertinent to AML programs, click here.
Canada
Financial Transactions Reports and Analysis Centre
To read a comment by Canada's financial intelligence unit, the Financial Transactions Reports and Analysis Centre, including that entities must prioritize monitoring for and reporting on suspicious activities, click here.
Australia
Australian Transaction Reports and Analysis Centre
To read a notice to reporting entities by Australia's financial intelligence unit, the Australian Transaction Reports and Analysis Centre, highlighting that the country's top AML regulator will take a measured, conciliatory approach to AML compliance during the pandemic, click here.
Europe
European Banking Authority
To read a statement by the European Banking Authority about bank challenges during the pandemic, including a focus on bank core operations and employing a more flexible, supportive approach for banks struggling to continue weather the storm, click here.
European Commission
To view a statement by EU Commission Executive Vice President Valdis Dombrovskis, who also spearheads many of the bloc's AML initiatives, detailing some of the financial responses across the bloc, including in coordination with the European Central Bank, click here. 
At the heart of the initiatives is a nearly $1 trillion Pandemic Emergency Purchase Programme, which is slated to provide funding to banks and help stabilize markets.
To view current and upcoming events, action plans and videos from top European Commission officials, and analyze related documents, click here.
United Kingdom
Financial Conduct Authority
The U.K. Financial Conduct Authority (FCA), has pages of resources detailing how the pandemic could be affecting financial institutions, consumers and lays out steps the regulator is taking to ease the pressure on banks.
To view the various resources, including the scams and frauds to look out for, click here.
---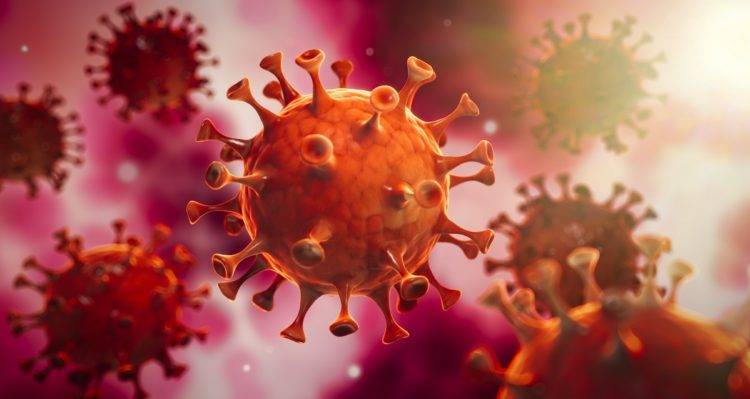 FINCRIME COMPLIANCE GOVERNMENT AND REGULATORY STATEMENTS ON PANDEMIC

---
Europe
Advice for European compliance officers dealing with coronavirus
Although the situation is constantly changing, lawyers say there are several areas of corporate life that are going to test compliance officers and which management will need greater assurance on. These include data privacy and GDPR compliance; EU competition law; and potentially Brexit.
To read the full story, click here.
---
United States
Lawmakers, Administration Reach Deal On COVID-19 Relief
Negotiations between congressional leaders and Treasury Secretary Steven Mnuchin yielded a deal early Wednesday, clearing the way for lawmakers to a vote on a $2 trillion stimulus package designed to halt economic damage from the coronavirus outbreak.
To read the full story, click here.
Corruption
Global Coalition Calls For Safeguards To Prevent Looting Of Coronavirus Relief Funds
A leading anti-corruption group is urging U.S. lawmakers to include tough safeguards that will protect against "self-interested parties" in a proposed coronavirus relief bill.
To read the full story, click here.
---
Cybersecurity
Why cybersecurity matters more than ever during the coronavirus pandemic
As the coronavirus pandemic continues to disrupt global health, economic, political and social systems, there's another unseen threat rising in the digital space: the risk of cyberattacks that prey on our increased reliance on digital tools and the uncertainty of the crisis.
To read the full story, click here.
Fraud
Coronavirus-related crimes capitalize on global fear, panic
Thieves steal surgical masks. A clinic sells fake COVID-19 tests. Hate groups encourage sick members to infect law enforcement officers. Imposters pose as public health officials. Con artists peddle fake cures and financial scams.
As the coronavirus pandemic spreads, so too do the crimes related to it — transgressions that capitalize on fear, panic and the urge to lay blame, and add to the burden on law enforcement agencies trying to protect vulnerable citizens.
To read the full story, click here.
Corporate transparency
U.S. Congress must proactively prevent corruption from derailing coronavirus response
Transparency International U.S. recommends 25 anti-corruption measures to congressional leadership, including ensuring ensuring that government contracts go toward fighting the virus, and are not stolen or misappropriated by corrupt actors.
To read the full story click here.
---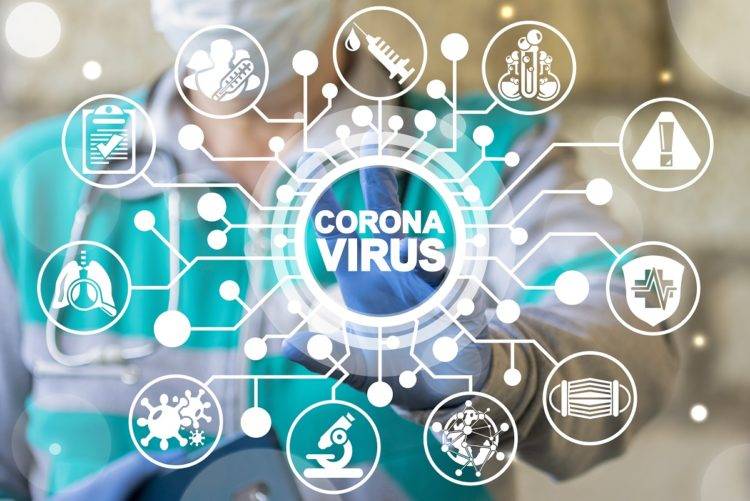 WANT TO START A DIALOGUE? BLOG POSTS FROM FINCRIME THOUGHT LEADERS ON COMPLIANCE IN A TIME OF CORONAVIRUS

---
Covid-19 & Consequences for Anti-Money Laundering, by Anita Clifford
Practitioners and regulated professionals should also be aware that the unprecedented situation has generated new criminal and, consequently, further money laundering opportunities.
On 22 March 2020 the NCA warned of criminals exploiting the Covid-19 pandemic in the form of malicious apps, fake medical apparatus and email phishing directed at the theft of personal data.2 In the United States, FinCEN has urged vigilance in relation to investment schemes falsely touting medical services or cures and Covid-19 insider trading.
To read the full story, click here.
The Perfect Storm: More Alerts, Fewer Investigators & More False Positives, by Jim Richards.  
On March 16, 2020, three days after the President declared a National Emergency in response to COVID-19, FinCEN issued a press release (not an Advisory) encouraging financial institutions to (1) communicate concerns related to the "coronavirus disease 2019 (COVID-19)", and (2) to remain alert to related illicit financial activity.
To read the full story, click here.
Another Kind of Outbreak: COVID-19 as Financial Crime Threat, by Dev Odedra
When the World Health Organization (WHO) designated COVID-19 a 'pandemic' earlier this month, it understandably left out another concern linked to the outbreak: how financial crooks might exploit it. Whether it is this virus or another in the future, the significant attention and panic that comes with such outbreaks can provide unscrupulous individuals with a new means to exploit others.
To read the full story, click here.
The Overlap of the Coronavirus Pandemic and Financial Crime, by Becki LaPorte
Scammers are opportunistic. They feed on panic and fear. I have been in this discipline for greater than 20 years. I have watched scams flourish right after natural disasters (e.g. hurricanes, earthquakes) where scammers will pull on your heart strings to encourage you to donate to the cause.
In reality, none of your money goes to support victims but instead supports the scammers and their network. I have watched scammers use a sense of urgency and panic to extort money from countless individuals.
To read the full story, click here.
AML Impact & COVID-19, by Sarah Beth Felix
If your team has been affected by the virus and you are dealing with less resources, it is time to take a step back and re-evaluate what you are currently doing and how best to use your time.
The AML world uses 'risk-based' as the foundational approach to monitoring for suspicious activity.
With that in mind, find those least productive alerts (efficiency ratios are less than 1%) and consider filing a risk acceptance form (RAF) with your boss or board explaining how some of the least productive alerts will be sidelined temporarily and new risk-based typology monitoring will occur.
To read the full story, click here.
See What Certified Financial Crime Specialists Are Saying
"The CFCS tests the skills necessary to fight financial crime. It's comprehensive. Passing it should be considered a mark of high achievement, distinguishing qualified experts in this growing specialty area."
KENNETH E. BARDEN 
(JD, Washington)
"It's a vigorous exam. Anyone passing it should have a great sense of achievement."
DANIEL DWAIN
(CFCS, Official Superior
de Cumplimiento Cidel
Bank & Trust Inc. Nueva York)
"The exam tests one's ability to apply concepts in practical scenarios. Passing it can be a great asset for professionals in the converging disciplines of financial crime."
MORRIS GUY
(CFCS, Royal Band of
Canada, Montreal)
"The Exam is far-reaching. I love that the questions are scenario based. I recommend it to anyone in the financial crime detection and prevention profession."
BECKI LAPORTE
(CFCS, CAMS Lead Compliance
Trainer, FINRA, Member Regulation
Training, Washington, DC)
"This certification comes at a very ripe time. Professionals can no longer get away with having siloed knowledge. Compliance is all-encompassing and enterprise-driven."
KATYA HIROSE CFCS, CAMS, CFE, CSAR Director, Global Risk & Investigation Practice FTI Consulting, Los Angeles