ACFCS Exclusive Report: The Fall of Afghanistan – The Past is Prologue, a Preview of Terror 3.0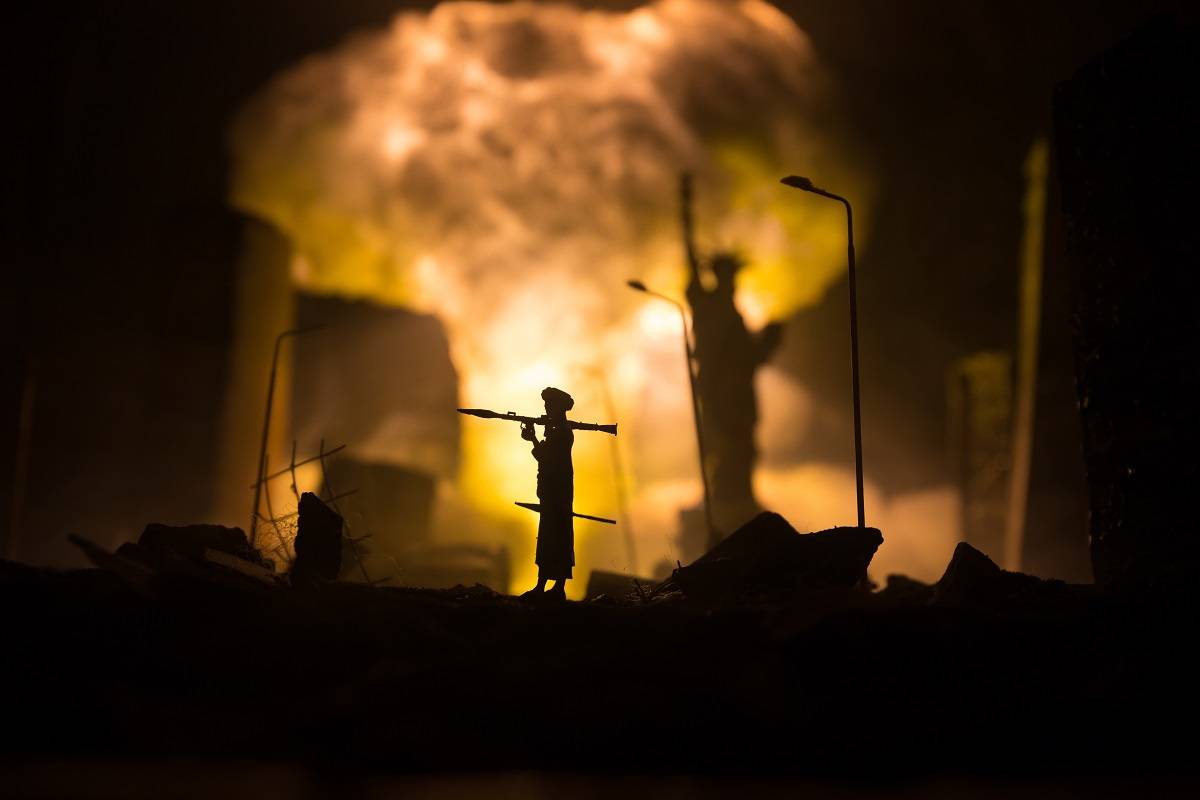 For current and former warfighters, the rapid fall of Kabul is an ongoing nightmare. The situation has put U.S. and foreign intelligence agencies on high alert and is developing into a high-risk scenario for anti-money laundering (AML) financial crime compliance teams around the world.

Firstly, the Taliban – directly or working with other Islamic radical groups such as al-Qaeda in the Indian Subcontinent (AQIS), Tehrik-e-Taliban (TTP), and the Haqqani Network (HQN) – now with access to the formal international financial system could try and move funds through correspondent banking connections, hawala Informal Value Transfer System (IVTF), and Sarafi exchange relationships.

For AML professionals, they must also be on high alert with a fluid, unstable and rapidly deteriorating situation. One potential outcome of concern: an explosion of illicit finance – with the "far enemy" goal of funding spectacular terror attacks against longtime enemies. As well, there are more potential risks for compliance officers if the Taliban gets access to the country's financial intelligence unit and trove of reports on suspicious activity.
By Erin O'Loughlin, Senior Director of Training and Brian Monroe, VP of Content, ACFCS
bmonroe@acfcs.org
August 15, 2021
President Ghani is gone. The Taliban in Afghanistan have just taken the presidential palace in Kabul, claiming victory over a 20-year war.
The news is a gut punch to the nations, military personnel, and support staff around the world who have sacrificed significant treasure in the form of taxpayer funding, lives lost, and servicemembers wounded physically, psychologically, and emotionally.
For current and former warfighters, the rapid fall of Kabul is an ongoing nightmare.
These heroes are seeing their efforts, legacies and sacrifices evaporate before their eyes as U.S. Embassy staff, government officials, and terrified Afghan civilians flee to the Hamid Karzai International Airport (HKIA) – the current last bastion of U.S. power, a bulwark against the onrushing tide of emboldened extremists.
The situation has put U.S. and foreign intelligence agencies on high alert and is developing into a high-risk scenario for anti-money laundering (AML) financial crime compliance teams around the world.
While it is still unclear if, when, and how the Taliban will take over various components of governance, to include offices and financial treasure hoards, the prevailing sentiment is that it is only a matter of time before the Taliban plunders Da Afghanistan Bank – the Financial Intelligence Unit (FIU) and central bank of the country.
This will enable the Taliban to enrich their coffers immediately with billions of dollars, gain illicit entre into the international financial system, and control U.S. dollar clearing – unless there is an immediate change of policy coming from the United States regarding the clearing of our fiat currency.
Some analysts believe that regional powers China, Russia, Iran, Pakistan, and India will not interfere in the Taliban's affairs, as opposed to the U.S. and other partner countries.
Warlords that were previously thought to pose a threat to the Taliban's operations may have already been displaced. As a result, some military force forecasters assess the Taliban to be tacitly operating without a significant adversary.
As the engine of international heroin production, instrumental in the hashish trade, and an emerging crystal meth trafficking hub stemming from the Taliban's discovery of an ephedra-producing plant in the mountainous regions in central Afghanistan circa 2018, the Taliban may industrialize the illicit drug production and trafficking trade at the state level, emerging as a global epicenter of the drug trade.
The consolidation of power over U.S.-sourced conventional weapons to supply the Afghan military may result in the Taliban emerging as a global weapons trafficking hub as well.
In short, the Taliban, in the next few hours, days or months, could transform from a relatively regional power destabilizing the Middle East to a de facto Islamic Caliphate.
The region would likely become a destination for a host of radical Islamic Sunni-sect terror groups engaging in planning, staging, and execution of External Operations (Ex-Ops) attacks around the world; even the United States and NATO allies.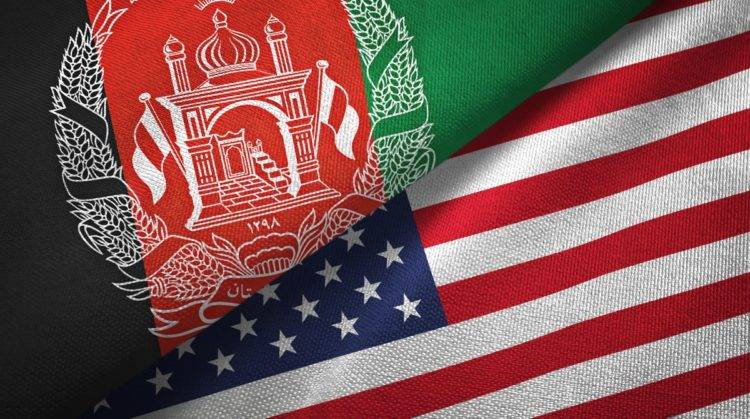 In Afghanistan implosion, concerns for financial crime compliance teams
For AML professionals, they must also be on high alert with a fluid, unstable and rapidly deteriorating situation.
One potential outcome of concern to AML teams, law enforcement and the intelligence community: for Afghanistan to see an explosion of illicit finance – with the "far enemy" goal of funding spectacular terror attacks against longtime enemies.
Firstly, the Taliban – directly or working with other Islamic radical groups such as al-Qaeda in the Indian Subcontinent (AQIS), Tehrik-e-Taliban (TTP), and the Haqqani Network (HQN) – now with access to the formal international financial system could try and move funds through correspondent banking connections, hawala Informal Value Transfer System (IVTF), and Sarafi exchange relationships.
The final objective: to fund Ex-Ops attacks on the West and move attackers through what is currently the most porous southern U.S. border in decades, with over 200,000 illegal crossings in July of 2021.
That means any bank with correspondent or clearing relationships with Afghanistan, or nearby banks in the region, may have to retool, refine, and review the transactions to ensure they are not facilitating on behalf for the Taliban.
Secondly, in that same vein, large international banking groups may have to query smaller and medium-sized institutions they are connected with to ensure there are no "nested" correspondent relationships that could be taken over by terror groups – dangerous and perennial FinCrime compliance blindspots.
That can occur when a large bank has a direct relationship with a smaller bank and that institution then engages in a relationship with a secondary risky institution in a roiling region of the world – without the larger correspondent's knowledge or the ability to see into the individual transactions of, what in the AML world calls, a customer's customer, or KYCC.
U.S. and international banks may also have to review and re-think any contracts they have with government agencies in Afghanistan as, if the Taliban take over the government, these financial institutions could ostensibly be dealing with and unwittingly supporting a terror group and their illicit financing ends.
Yet another unknown with tethers to the compliance community is the security tied to reports of suspicious activity filed by Afghanistan bank AML teams to the country's FIU.
The Financial Transactions and Reports Analysis Center of Afghanistan (FinTRACA) was established as an FIU in 2006 under updated AML laws.
On its website, the FIU notes that it has the stated "purpose of enforcing its powers, duties and functions, including full autonomy in decisions to receive, analyze and disseminate information related to ML and TF."
"FinTRACA, together with financial supervisors, law enforcement agencies and prosecutors, contributes to building and maintaining an environment in Afghanistan that is directed to identify and combat money laundering activity and terrorist financing," according to the site.
In the last three years, the FIU stated it has received more than 2,000 reports of suspicious activity tied to illicit finance or terror groups, 843 in 2019, 800 in 2020 and 620 so far this year.
Getting access to those reports could put the banks and compliance teams who filed them at risk of being targeted by the Taliban.
At the same time, the group could also scour the data to find out what investigators had uncovered about their financial network, laundering tactics and professional terror financiers attempting to hide in the shadows.
Many of these outcomes are a near certainty with leading security experts surmising that the supreme leader of the Taliban, Haibatullah Akhundzada, will be sworn in as the new Afghan President.
This could mean that Akhundzada will assume oversight of the Afghan military, including fixed wing and rotary aircrafts, missiles, armored vehicles, and sufficient small arms to empower a conventional military and enable a global weapons trafficking operation.
Not to mention complete control over the banks and how and when money will flow in and out of the country.
How can we predict what is to come regarding the Taliban's seizure of the country? To look forward, we must first look back.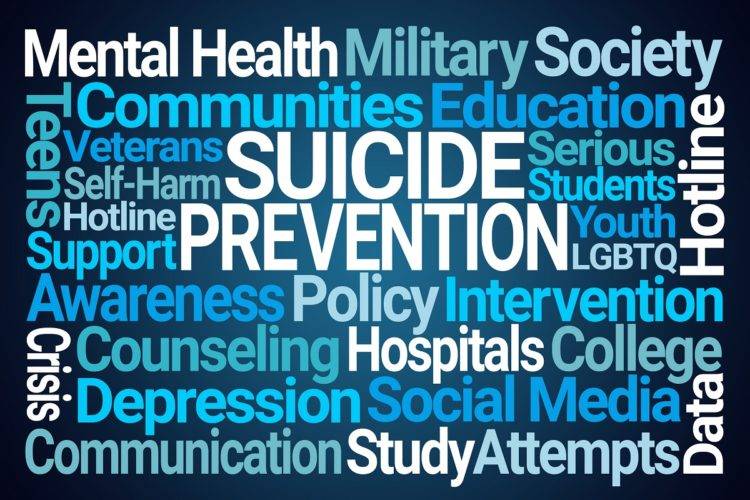 Resource Snapshot: Crisis hotlines, resources for veterans in physical, mental and emotional distress
ACFCS is cognizant the fall of Afghanistan is more than a military challenge affecting those in the country, but is stirring up feelings of fear, anger, sadness and depression for Veterans across the country who still bear the mental, emotional and physical scars of combat.
Here are some links to crisis hotlines and groups to offer support for those who have served and need to have someone fight for their future: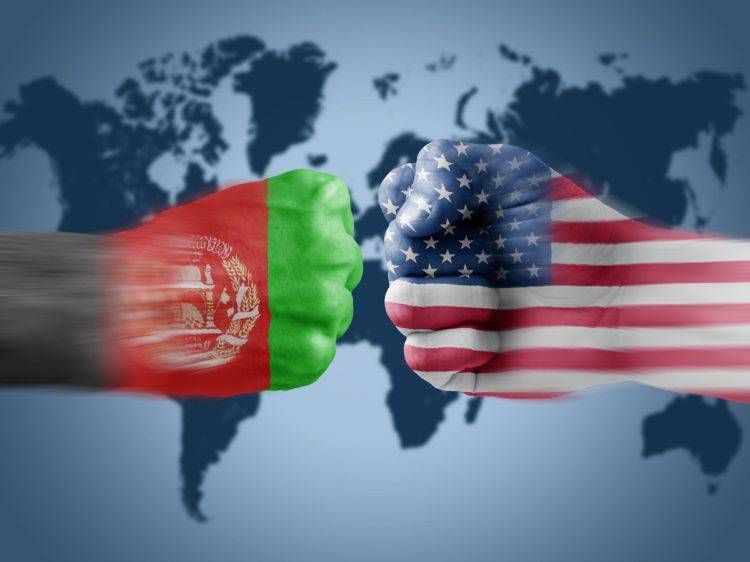 History: A graveyard from time immemorial with room for more headstones
Referenced as the "Graveyard of Empires" that once saw the tribulations of Alexander the Great, due to its challenging terrain and unique history of conflict, Afghanistan has been host to numerous notable conflicts its history, to include those with the Persians, Greeks, Arabs, Turks, Mongols, Soviets, and the modern West.
Afghanistan in the modern era was home to "The Great Game," a geostrategic competition encompassing three wars between the Soviet Union and British Empire – to include by proxy their territorial claim in the British Empire of India (BEI).
Many of these conflicts focused on the economic interests of strategic Silk Road routes that had geostrategic value to these superpower adversaries.
Fast forward to the culmination of the Cold War, and we saw the Soviet Union fall after 10 years of involvement in Afghanistan in February of 1989.
Remnants of the Communist regime (local Afghans loyal to Moscow) remained in Kabul and a civil war broke out in and around the capital, with the mujahadeen (guerilla fighters in Islamic countries calling themselves the Northern Alliance) fighting to take back their country from communist dictatorship.
These mujahideen, led by Afghani Ahmad Shah Massoud to counteract the Soviet Union, a byproduct of the Egyptian sourced-Muslim Brotherhood and the founding fathers of al-Qaeda (to include notable figures such as Usama bin Laden, Khalid Sheikh Mohammad, and Ayman al-Zawahiri), underpinned the modern Sunni Pashtun jihadist movement, which Bin Laden described as the purest form of Islam.
The power vacuum that ensued post-Soviet Union withdrawal was a long-term catalyst for the Pashtun Talib to develop a foothold in Afghanistan.
While Afghanistan struggled with the battles against the Communist factions in the north of the country, Usama Bin Laden published a fatwa called "Fatwa Against American Citizens" in the British newspaper Al-Quds Al-Arabi.
This February 1998 fatwa was published globally and resonated with millions of Muslims around the world. He argued that the head of the "Zionist snake" was not JUST Israel, but the country that funds Israel – the United States.
This piece resonated so well with would-be jihadists angry with the West, that scores of young men traveled to Afghanistan to learn and train under Bin Laden's tutelage.
With these fighters also came money.
Millions of dollars poured in from all over the world to Bin Laden's coffers, to cut off the head of the "Zionist snake."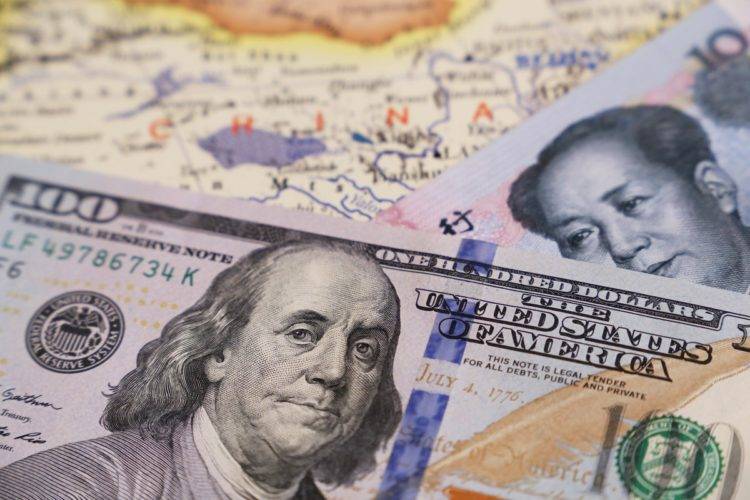 As one 'superpower' falls, extremists see visions of global caliphate
Once the Russians left the battlefield, word spread far and wide that the local Afghans had defeated a superpower. Money, in the form of donations, flowed in from multiple sources located in a myriad of countries.
This also led to the foreign fighters who had joined the fight against the Russians, to go back to their home countries and recruit more fighters to establish a base in Afghanistan.
It was also fertile ground for Usama Bin Laden, who had landed in Kandahar (the birthplace of the Taliban), after being expelled from Saudi Arabia for his criticism against the royal family, to establish a base – AKA Al Qaeda (translation: The Base).
With this influx of money, he – and with the Taliban's blessing – set up more than 80 training camps throughout the country.
Why did they do this? Because they could.
The Taliban were the controlling entity within the country, and they allowed and even participated in trainings. These trainings included small arms, tactical driving, bomb-making, western banking, and chemicals/poisons/toxins training, to name a few.
These training camps became the impetus for learning how to strike at the head of the "Zionist snake" – AKA the United States, helping to lead to 9/11.
Modern day, we can assess the past two decades with 20/20 hindsight.
Any insurgent group that has sustained thousands of lives lost like the Taliban, with the ability to consistently year-after-year reconstitute its ranks, clearly prioritizes operational sustainment over human life – and that relies purely on finance.
Taliban leaders have admitted that they placed a ten percent zakat (tax) on all poppy exports (the plant used to produce opium) when they were in control.
This tax was also placed on all Afghan households, most of the time even taking what little funds they had by force.
The reality is that the Taliban have played a far more active part in the drug trade, to include guarding production labs, ownership of drug labs, cross-border transshipment, road checkpoint taxation, and in certain instances – end product ownership.
In recent years – the Taliban have even transitioned into the crystal methamphetamine business.
Comparative History: Nature abhors a vacuum, terror groups seek the void
In 2006, the notorious leader of al-Qaeda of Iraq (AQI), Abu Musab al-Zarqawi, was killed in a U.S. airstrike. In 2008, as a campaign promise, the Obama administration withdrew from Iraq.
The power vacuum led to the restructuring of AQI as the Islamic State of Iraq (ISI), then under the leadership of Abu Bakr al-Baghdadi.
In 2011, a regional economic crisis played out in North Africa and the Middle East through young people on social media. This movement, which became known as the "Arab Spring," was highjacked by the Islamist Muslim Brotherhood (MB) group.
The group ultimately displaced multiple state leaders, but their most significant accomplishments occurred in Egypt.
U.S. ally and Egyptian President Hosni Mubarak was displaced – leading to an interim government incident to democratic elections. Those elections resulted in the unthinkable – a Muslim Brotherhood candidate elected to high office in Mohammed Morsi.
Morsi immediately tore up Egypt's constitution and began to set the conditions for an Islamic State that jihadists across the region viewed as a potential "Caliphate" (or Islamic Kingdom successorship to the Prophet Mohammad).
That regime didn't last however, as Egyptian Minister of Defense Fatel Abdel al-Sisi conducted a coup-d-etat and imprisoned Morsi – threatening Muslim Brotherhood members with death.
This resulted in the large-scale proliferation of regional jihadists from Egypt to Syria to fight the regime of Bashar al-Assad, which had also been threatened by the Arab Spring movement.
The mujahedeen that left for Syria aligned with ISI and restructured as ISIS.
Removing ISIS from their territorial Caliphate in Iraq and Syria required three distinct, non-friendly groups.
These included the United States and their host-nation Kurdish allies, the Iranian Revolutionary Guards (IRGC) and their Shiite Militia Group (SMG) proxy forces, and Syrian President Bashar al-Assad's military forces, which were augmented by the Russians.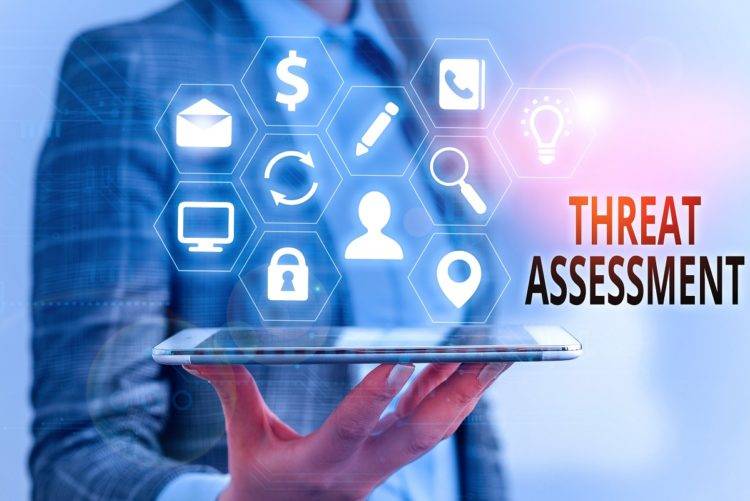 Present Day: Will disparate terror groups merge, continue trend of 'hybrid threat' networks?
The power vacuum in Afghanistan is back, and we now know that the Taliban likely soon will be controlling the financial system of the country, the military, weapons, precious resources and drug trade.
In the 1990's, the Taliban partnered with al-Qaeda, who at the time, were just making a name for themselves and building their network.
The perception that the Taliban have succeeded in defeating the world's predominant nation-state powers has resonated on encrypted chat and messaging board networks heavily utilized by jihadists.
This has led to a timely concern that the Taliban could potentially merge with other Sunni regional terror groups like the TTP, Haqqani Network, and al-Qaeda to assume a new ISIS like Caliphate – albeit one without the counterweight state and non-state adversaries that ISIS faced.
The pre-9/11 first phase of modern terrorism, ranging from the Shiite Iranian 1979 revolution to the Muslim Brotherhood-sourced Afghan mujahadeen, shifted with a post-9/11 move toward "hybrid threat" theory, wherein terror groups graduated from purely ideological means to criminal enterprises that retained extremist views.
With this week's Taliban takeover, this ushers in a prospective third era of modern terrorism – one that may materialize into a threat that neither Muslim Brotherhood Egypt of ISIS could claim – an uncontested Islamic Caliphate.
What is yet unclear is which, or even if, major nations will contest Taliban control of Afghanistan.
The Taliban's rapid transition to a Sharia state, friendly relations with al-Qaeda and other extremist groups, and massive criminal enterprise present an opportunity for a new global hub of illicit finance
Modern National Security Policy and the Great Power Competition (GPC)
The prevailing view in 2021 regarding Counterinsurgency (COIN) is that the West must stop focusing on terrorism and start focusing on near-peer state adversarial threats stemming from China, Russia, and Iran.
Thus, the power vacuum abandoned by the United States is assessed to be ripe for these states to fill and fulfill, without countering the leadership claim or subsequent human rights violations perpetrated by the Taliban, which now refers to itself as the "Islamic Emirate."
China: Is the Taliban a terror group or potential partner?
In mid-August, Chinese Foreign Minister Wang Yi called the Taliban a "Pivotal military and political force" and urged them "to hold high the banner of peace talks," while posing for a photo op with a dozen Taliban militants.
This overt engagement is a first for China.
Why? One could claim that they are betting on the side that will hold their economic and investment interests in the region, including a massive infrastructure program known as the Belt and Road Initiative.
During these talks with the Foreign Minister, it has been reported that the Taliban have pledged they will not allow Afghan soil to be used to interfere in China's internal affairs.
This agreement has solidified that China will not be meddling in Afghanistan (now Taliban) affairs if their investments are not affected.
This gives the Taliban free reign – once more – to move money around the world, to support any future attacks against the West.
Extraction of rare earth elements (REE), minerals, and gemstones by Chinese elements in Taliban controlled mines could prove a business venture that connects the Chinese Communist Party (CCP) and Taliban regime.
Russia and Iran: The enemy of my enemy and a glimpse of the future
But China isn't the only superpower that will acknowledge and work with the Taliban. Russia and Iran have waded into the situation.
Turkmen, Uzbek, and Russian officials have held talks with the Taliban during the deteriorating security situation, all while blaming the US for what is taking place. Iran has publicly stated they will repatriate Afghan residents who flee and have held talks to ensure the safety of their diplomats stationed in Afghanistan.
The Turkmenistan, Afghanistan, Pakistan, India (TAPI) oil pipeline of Russian sourced energy has long been a dream of the Russians and other nations listed – a deal that would provide billions in new revenue for the Taliban.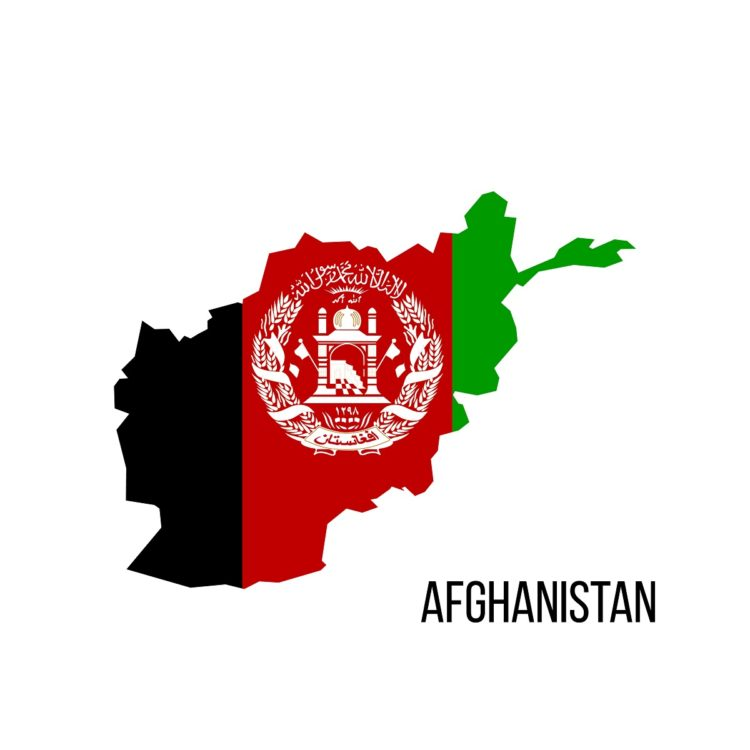 Could a pullout of Afghanistan actually lead to Taliban-funded terror attacks at home?
The worst-case scenario of this encroaching dreaded visage is that through a combination of more access to international funding and spigots that spew cash closer to places like the United States, along with individuals and equipment getting into this country, terror groups will start engaging in attacks small and large.
At the outset, potentially starting with what they are currently doing now – drone attacks, car bombs and IED attacks, but this time, it would be on American soil.
But the question is how. The stark reality: many of the ingredients needed are already there.
External Operations (Ex-Ops): The Taliban is now unequivocally the most well-funded terrorist group in history.
Some experts argue that their immediate focus will be on instilling essential services and command-and-control within Afghanistan, while other experts argue the Taliban has the bandwidth to do this concurrently to supporting Ex-Ops attacks against the West through proxies such as al-Qaeda.
The Taliban have autonomy, once again, to utilize the financial industry at will.
They also have more weapons, taken from US forces coffers, as well as the infrastructure to support external operations, i.e., cross-border attacks in Pakistan, attacks on the US and her NATO allies at home and abroad, particularly given the US's presently porous border.
First you get the money: History appears to be repeating itself.
The Taliban, coupled with their partner Al-Qaeda, will continue to pay individuals around the world to perform attacks against those aligned against them.
This has been a tactic that Al-Qaeda in Iraq (AQI) has used with success.
AQI members have made it known that they pay the families of the martyrs after an attack, to lure or coerce residents of a particular area, to do their bidding.
They will continue to invest in infrastructure, such as dam construction, as well as electric and power to particularly the southern half of the country, as well as humanitarian efforts, however minimal that may be.
Then you get the border: In July, 200,000 people crossed the Southern US border. It is not known how many of these people were bringing drugs or children as trafficked victims into the country.
A 183-foot-long tunnel was also discovered last month along the California/Mexico border. US officials have publicly stated that drug traffickers use tunnels like this one to "conduct illicit activities virtually undetected" across the border.
With Afghanistan supplying the bulk of the world's heroin already, many believe drug trafficking will soar to new heights given the unregulated sale of poppy (opium) to countries outside of Afghanistan.
Drug trafficking will not be the only commodity to increase on a global scale.
Weapons trafficking, in both conventional and small arms, will rise to a level unforeseen before now.
Crypto: While crypto currency is not thought to be utilized regularly in terror finance transactions in Afghanistan currently, recent operations have revealed the heavy use of crypto currency by other Sunni jihadist groups.
In August 2020, the Department of Justice announced a global disruption of three terror finance cyber-enabled campaigns involving the Al-Qassam Brigade (Hamas's military wing), Al-Qaeda, and ISIS.
The coordinated operation detailed three forfeiture complaints and a criminal complaint.
This announcement alone shows the resiliency and determination of terror groups to continue raising and moving money in both traditional and emerging ways.
Given the likelihood of future U.S. Treasury restrictions on Taliban finance, the proliferation of cryptocurrency usage from other Sunni terror groups to the Taliban is likely.
One could say we will see a wave of fresh terror attacks, akin to a "Terror 3.0," the new and improved Taliban and radical extremist terror campaign.
With such a terrible future potentially on the horizon, financial crime investigators in both the public and private sectors have an immensely daunting and important task on their shoulders.
To critically examine the alerts and intelligence that populate your cases and work more closely and proactively with law enforcement and intelligence agencies – maybe more than you ever have before.
With contributions by Section 2 Financial Intelligence Solutions (s2fis.com).
See What Certified Financial Crime Specialists Are Saying
"The CFCS tests the skills necessary to fight financial crime. It's comprehensive. Passing it should be considered a mark of high achievement, distinguishing qualified experts in this growing specialty area."
KENNETH E. BARDEN
(JD, Washington)
"It's a vigorous exam. Anyone passing it should have a great sense of achievement."
DANIEL DWAIN
(CFCS, Official Superior
de Cumplimiento Cidel
Bank & Trust Inc. Nueva York)
"The exam tests one's ability to apply concepts in practical scenarios. Passing it can be a great asset for professionals in the converging disciplines of financial crime."
MORRIS GUY
(CFCS, Royal Band of
Canada, Montreal)
"The Exam is far-reaching. I love that the questions are scenario based. I recommend it to anyone in the financial crime detection and prevention profession."
BECKI LAPORTE
(CFCS, CAMS Lead Compliance
Trainer, FINRA, Member Regulation
Training, Washington, DC)
"This certification comes at a very ripe time. Professionals can no longer get away with having siloed knowledge. Compliance is all-encompassing and enterprise-driven."
KATYA HIROSE
CFCS, CAMS, CFE, CSAR
Director, Global Risk
& Investigation Practice
FTI Consulting, Los Angeles