ACFCS announces recipients of certification scholarships for 'Agents of Resiliency'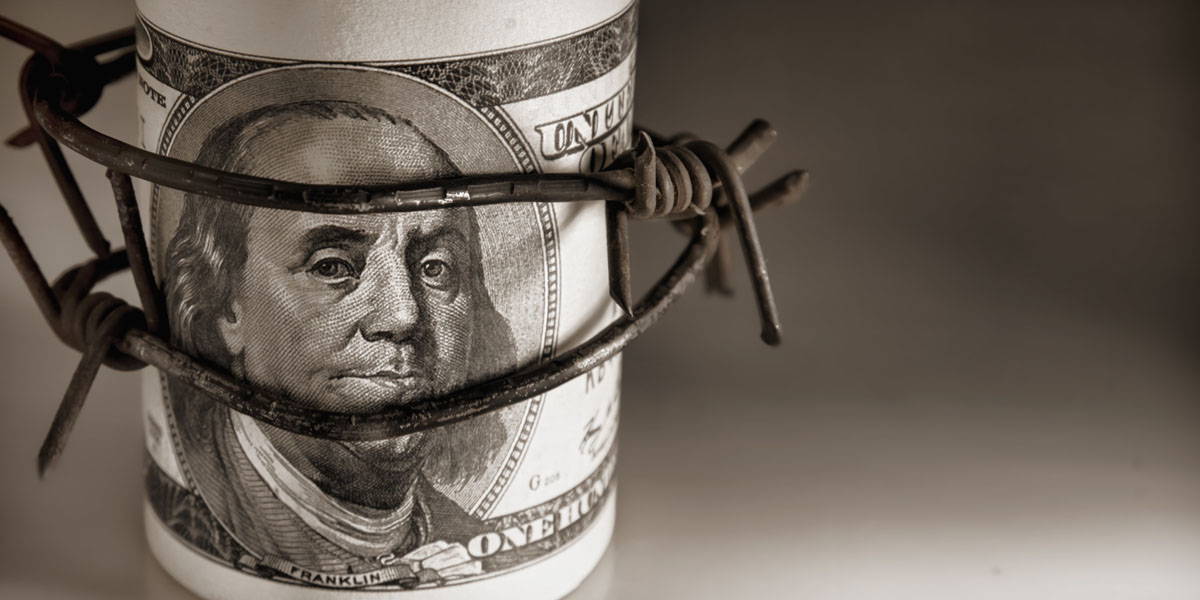 Recipients chosen from more than 150 applicants globally to support professionals building resilient fincrime programs in the face of the pandemic
May 19, 2020 – MIAMI – The global pandemic caused by the novel coronavirus has led to historic disruption in business, finance, and daily life. Yet financial crime has hardly slowed down, and the confusion engendered by COVID-19 has been ripe breeding ground for fraudsters, cyberattacks and scammers.
In this tumult, the work of those in financial crime prevention is more important than ever before, even as adjusting to this new reality posed unforeseen obstacles.
Being adaptable and tough – Being resilient, in other words – is not easy, but it is what's required of fincrime professionals in the current moment.
Against that backdrop, the Association of Certified Financial Crime Specialists (ACFCS), launched an "Agents of Resiliency" scholarship program as part of its Quarterly Focus on building resilient financial crime prevention programs.
Fincrime professionals around the world have stepped forward to help their programs navigate uncertainty and adapt to a strange new world. ACFCS is recognizing and rewarding the efforts of 20 exceptional individuals by providing them with CFCS scholarships.
The scholarship offers complimentary registration for the Certified Financial Crime Specialist (CFCS) certification, the full suite of prep materials, and a year of membership in ACFCS.
After receiving more than 150 applications from professionals in over 10 countries, ACFCS is proud to announce the 20 recipients.
Those chosen for the scholarship submitted applications with compelling experiences in developing and maintaining resilience against financial crime, from securing their institutions against scammers taking advantage of work-from-home, to investigating fraudulent sales of personal protective equipment, and much more.
The winners come from the public and private sectors in 10 different countries. They include law enforcement agents, anti-corruption comissioners, heads of compliance at banks, and data scientists, reflecting the reality that the pandemic has impacted all walks of life and the diverse skill sets needed to respond.
ACFCS prioritized applicants in regulatory roles, and those still relatively new in their careers.
"Our associatoin is committed to supporting the fincrime community throughout the historic disruptoin of the pandemic, and celebrating those who have risen to the challenge," said Joseph Yerant, president of ACFCS. "We are thrilled to provide these certifications to these 'agents of resiliency', and we look forward to welcoming them all to the CFCS-certified community."
The full list of scholarship recipients is below. ACFCS will be running in-depth profiles on these professionals in the coming weeks.
| | | |
| --- | --- | --- |
| Name | Organization | Title |
| | Independent Commission Against Corruption, Mauritius | Senior Investigator, AML/CFT |
| | Internal Revenue Service (IRS) | |
| | | |
| | NY State Office of the Attorney General | Principal Auditor Investigator |
| | | |
| | Clearview Federal Credit Union | |
| | | |
| | | |
| | | Data Scientist Senior Manager |
| | US Treasury, Office of Foreign Assets Control | Sanctions List Coordinator |
| | | Senior Security Analyst – Risk Insights |
| | | |
| | | Financial Intelligence Development Officer |
| | | |
| | | Head of Ethics and Integrity |
| | Agricultural Bank of China | Head of Compliance Training |
| | U.S. Department of State, Bureau of International Narcotics and Law Enforcement Affairs | Senior Justice and Rule of Law Advisor |
| | | |
| | | Senior Investigations Quality Assurance Analyst |
| | | Senior Financial Crime Analyst |
About the Sanctions Quarterly Focus:

A collaboration between ACFCS members, its partners and the greater financial crime prevention community, the Quarterly Focus offers tools, training and resources to bolster financial crime risk mitigation during the the pandemic.
To learn more, visit the overview page here.
The Association of Certified Financial Crime Specialists (ACFCS) is a worldwide organization for private and public-sector professionals who work in diverse financial crime disciplines, including anti-money laundering, fraud prevention, anti-corruption, cybersecurity, compliance, regulation, enforcement and more.
ACFCS awards the Certified Financial Crime Specialist (CFCS) certification to qualified candidates who pass a proctored examination offered at authorized testing centers around the world. Professionals in the financial crime field from more than 75 countries and jurisdictions have obtained the CFCS certification.
See What Certified Financial Crime Specialists Are Saying
"The CFCS tests the skills necessary to fight financial crime. It's comprehensive. Passing it should be considered a mark of high achievement, distinguishing qualified experts in this growing specialty area."
KENNETH E. BARDEN
(JD, Washington)
"It's a vigorous exam. Anyone passing it should have a great sense of achievement."
DANIEL DWAIN
(CFCS, Official Superior
de Cumplimiento Cidel
Bank & Trust Inc. Nueva York)
"The exam tests one's ability to apply concepts in practical scenarios. Passing it can be a great asset for professionals in the converging disciplines of financial crime."
MORRIS GUY
(CFCS, Royal Band of
Canada, Montreal)
"The Exam is far-reaching. I love that the questions are scenario based. I recommend it to anyone in the financial crime detection and prevention profession."
BECKI LAPORTE
(CFCS, CAMS Lead Compliance
Trainer, FINRA, Member Regulation
Training, Washington, DC)
"This certification comes at a very ripe time. Professionals can no longer get away with having siloed knowledge. Compliance is all-encompassing and enterprise-driven."
KATYA HIROSE
CFCS, CAMS, CFE, CSAR
Director, Global Risk
& Investigation Practice
FTI Consulting, Los Angeles