The Front Lines – The Investigations Series: How to Transition from Public to Private Sector

Leaving government service can be a difficult decision and even more difficult task to undertake. Before leaving your federal job, employees should do the following:
Research, Research, Research

Utilize the transition office of your current employer
The onus is on you, employee, so do the work to know the industry you want to transition into and take your time building a strong network within that industry
Ask your network to review your resume and to decipher what words can be translated from "government speak" to "private sector speak"
By Erin O'Loughlin
eoloughlin@acfcs.org
September 30, 2021
Welcome to The Front Lines – a publication for the front-line investigator, risk officer, and compliance professional.
Here, ACFCS will discuss issues that directly affect your everyday work life, with the goal of offering practical, tactical takeaways that can immediately help you think differently, analyze more fully and act and react more quickly looking at historical and emerging challenges through the lens of an experienced investigator.
This month, I will discuss the subject of public sector professionals transitioning into the private sector, specifically into the Compliance/Financial Crime/Risk industry- and what both the hiring managers and applicants can do to bridge the gap between them.
This topic is near and dear to my heart given the difficult terrain I traversed to break into the Compliance industry after separating from my Intelligence career.
Deciding to separate from a ten-year long career in intelligence was an incredibly difficult decision. Within this time, I had performed background investigations for US Government employees, successfully completed a two-year training course, deployed (both temporary duty and permanent change of station) to multiple countries, including two active war zones, and completed multiple leadership training courses.
Essentially, this career was not only my job– it was my identity.
Upon the difficult decision to leave government service and pursue a different path – one I'm tremendously happy I made – I learned that there were procedures I had to follow in order to separate.
Part of these procedures was to schedule appointments with HR officers trained in how to transition employees into the private sector. Their main goal was to work with me to draft a resume. In order to be approved, it couldn't give away too many details regarding the inner workings of the USG, or even hint at sources or methods used while I was overseas. This seemed to be a reasonable and fair expectation by the US Government.
My resume was approved after three months and when I started to distribute it, I received a lot of comments from potential hiring managers that boil down to this one question: "How does what you did for the USG translate into something I could use for my company/team?"
The problem was, I didn't have a good answer for them. I couldn't elaborate or edit my resume due to the USG approval process. Sure, I could take out words here or there, edit the format, or make other small tweaks, but the content and the wording had to remain the same. Thus, I was stuck between a rock and a hard place.
I felt that if I could get ANY of these hiring managers or recruiters on the phone, I could better explain how I would be an amazing work horse for their team, how I would keep my head down, absorb what was being taught, and adapt to most anything they could throw at me.
The problem is, hiring managers want – and NEED – more than sheer resilience and discipline. They need to know if you possess the skills necessary for the job posting. After all, they are devoting money from their budget and time to interview, hire, and subsequently train you after you've started.
After almost eight months of rejections and confused email correspondence with potential employers, my resume finally landed on the right desk. The man who read it knew exactly what he was reading and wanted to take a chance on my unconventional background. That man is a US Marine Reservist with multiple deployments to Afghanistan. I had found my "in".
He knew exactly how to "read between the lines" and understood the integrity, discipline, and education it took to be a part of the US intelligence community.
He also knew how to translate that into what he needed for his team, commenting that he was "looking for someone with a more unique background than 'simply a law enforcement/legal background', which is what most compliance hiring managers search for."
He went on to say that he had been looking for someone with an intelligence background to add to his growing team of former law enforcement and compliance employees.
I ended up taking a slightly lower salary than what I was making in the public sector but I knew it would be worth it to learn an entirely new industry.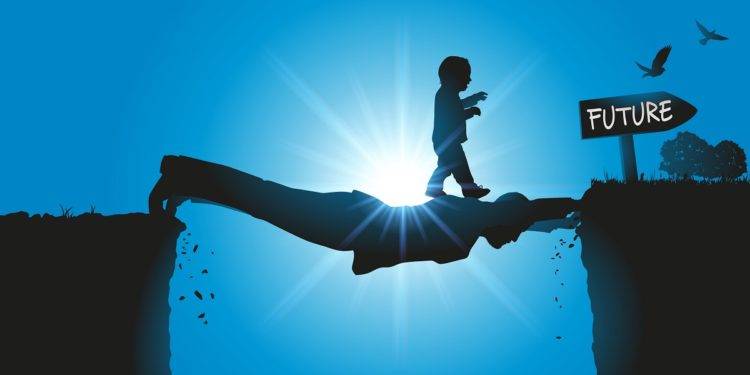 It's About Time
Those eight months of rejections and silence from prospective employers taught me an important lesson: Building a network takes time.
According to staffing expert and Senior Recruiter, Zachary Plotkin, LION, "The process will take time, be patient, and don't jump for the sake of jumping," [when starting a transition from public to private sector].
Plotkin continued, "Networking and marketability are of the utmost importance and these things take time to learn and nurture."
I had discovered while job hunting that building a network via LinkedIn (or any other professional online platform) was the most effective way to learn about the industry in which you want to dive, but it is also effective in establishing connections.
However, according to former Internal Revenue Service (IRS) Agent David Griesbach, there are pitfalls that prospective employees, no matter their background or current industry, should avoid while networking online.
"Please don't bombard strangers on LinkedIn with your resume and just assume someone will correspond with you. Finesse your approach, ask an appropriate, industry-related question or solicit a piece of advice from a networking group on the platform."
Working in the Risk and Compliance field, we understand there are dangers in blindly accepting connection requests from individuals we don't know, and so finessing your approach could be key to successful networking in this virtual world we live.
Griesbach explains, "Joining public-private working groups, whether online or in person, can be a great start to establishing trust within your professional network. This can take time, but it can also pay off in the long run."
The US Federal Work Force
According to the Office of Personnel Management (OPM), the U.S. federal workforce is composed of an estimated 2.1 million civilian workers.
Annually, hundreds of thousands of federal civilian employees leave the work force for a myriad of reasons, listed here such as retirement, reduction in force, terminations, death, or other reasons.
This means that every year brings with it a fresh supply of potentially thousands of LinkedIn connection requests or resumes sent around online.
So, what can a hiring manager do to further understand the value of a resume that lands in their inbox?
Communication from the Hiring Manager
Typically hiring managers, in any sector, tend to come to an interview with a candidate armed with questions to determine the suitability of that particular person within their company. Blending more communication regarding the company's needs and the specific job requirements could help the company better uncover top notch candidates.
To further develop communication with a recently separated federal civilian employee, hiring managers can take the following steps:
1. If your company has a program or office for veterans needs, engage members of this group to ask questions of how their backgrounds have fit into the corporate culture
2. Ask specific questions regarding verbiage on a candidate's resume, such as "The word Operations is listed on here multiple times, our company interprets Operations as (insert example here), is this similar to what you have experienced within Government? If not, how?
3. Communication to the candidate the specific skills the job description is requiring and ask if the candidate possesses those skills within their federal position.
These are just a couple of examples of how hiring managers could better engage candidates within this process.
It's Not What You Know, it's Who You Know
In my case, a personal contact helped me break into the industry. For others, it may take a combination of a strong network and asking the right questions.
"Take advantage of the transition office your government agency has in place, such as a 'skill bridge'. These offices partner with private sector companies and provide information to allow departing employees a better understanding of what skills companies are looking for." Griesbach explained.
These transition offices can offer advice on how to word your resume so the private sector can better understand the skills you present. In other words, they can translate "Government Speak" into "Private Sector Lingo," which is key to even landing a first interview with a hiring manager, according to Plotkin.
"A public sector employee should reach out to have a discussion with a private sector employee. If you don't know a private sector employee, reach out to your network via LinkedIn, networking groups, or peers to see if they know someone to simply talk to about their company."
Don't Give Up
Due to my geographic location, I wasn't able to utilize this transition office to the fullest extent, making my break into private sector that much more difficult. Luckily, I had spent the better part of a year making connections online and attending public-private working groups in my area, which made all the difference.
"If you're going to leave a US Government position, do your research on what industry you want to enter and don't give up. Try not to be discouraged by rejections or unanswered emails. If your passionate enough about a particular industry, you'll eventually find your spot." – David Griesbach.
Crossing over into the private sector can be a daunting task, but if you arm yourself with time and methodical rapport-building skills (network building), it can help you safely navigate through this process.
If you have any suggestions for what you would like The Front Lines to discuss – For the Investigator, by the Investigator – please submit them to thefrontlines@acfcs.org
See What Certified Financial Crime Specialists Are Saying
"The CFCS tests the skills necessary to fight financial crime. It's comprehensive. Passing it should be considered a mark of high achievement, distinguishing qualified experts in this growing specialty area."
KENNETH E. BARDEN
(JD, Washington)
"It's a vigorous exam. Anyone passing it should have a great sense of achievement."
DANIEL DWAIN
(CFCS, Official Superior
de Cumplimiento Cidel
Bank & Trust Inc. Nueva York)
"The exam tests one's ability to apply concepts in practical scenarios. Passing it can be a great asset for professionals in the converging disciplines of financial crime."
MORRIS GUY
(CFCS, Royal Band of
Canada, Montreal)
"The Exam is far-reaching. I love that the questions are scenario based. I recommend it to anyone in the financial crime detection and prevention profession."
BECKI LAPORTE
(CFCS, CAMS Lead Compliance
Trainer, FINRA, Member Regulation
Training, Washington, DC)
"This certification comes at a very ripe time. Professionals can no longer get away with having siloed knowledge. Compliance is all-encompassing and enterprise-driven."
KATYA HIROSE
CFCS, CAMS, CFE, CSAR
Director, Global Risk
& Investigation Practice
FTI Consulting, Los Angeles